Spotlight
---
Best Wishes For A Healthy New Year….
Written by: developer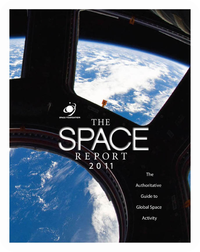 As many of us make New Year's Resolutions for healthier lifestyles, space products and services are playing a critical role in the science, biotechnology and health care sectors. A variety of new tools, techniques and technologies have emerged that benefit dentistry, general health and breast cancer detection. Monitoring devices, including those allowing remote access, also have been developed with practical uses in physical exercise as well as advanced emergency telemedicine.
Dentists will soon be able to use a new dental instrument: a tiny, high-resolution X-ray camera that is thinner and smaller than current X-ray machines, minimizing patient discomfort. This tiny X-ray camera was built by a Swedish company, Nanospace, drawing on the same techniques that are used to build micro-propulsion systems for satellites. The technique used to develop the X-ray dental tool could be applied to other tools where reducing size would be beneficial.
A new space-related product on the market with application in physical training is the smart e-shirt and the related TrainGrid technology. This product can measure and transmit key health data more accurately and more comfortably than current monitoring devices. TrainGrid, produced by a Spanish firm, emxys, with help from ESA, can provide constant updates on athletic performance and the user's vital signs, as well as body position and location information. Collected data can be shared via Bluetooth to a mobile device or computer for analysis. In addition to its use by athletes, runners and trainers, the company is promoting application of this technology in various other markets, including monitoring the health and safety of workers in remote locations or dangerous environments.
Advanced telemedicine, or remote medical care, has improved due to space-related research in electronic sensors and navigation technology. One example is the development of a wrist monitor that, over time, calculates a person's pattern of biological readings, such as body temperature, heart rate, blood pressure and other basic measurements. In the case of significant changes to these patterns, the device automatically will call for an ambulance, while the individual's personal information, location and current health statistics are transmitted to the emergency response team.
Satellite-enabled remote telemedicine can also be valuable for passengers on an airplane who may require emergency medical attention. In September 2010, Etihad Airways, the national carrier of the United Arab Emirates, installed the Tempus IC telemedicine system. In the case of in-flight medical emergencies, the briefcase-sized Tempus IC system measures vital signs and transmits the information via satellite to a response center or medical team on the ground. By sharing medical data with ground-based medical personnel and putting them in contact with nonmedical cabin crew, the crew becomes significantly more able to provide critical emergency care until the aircraft is able to land.
NASA imaging technology used to calculate the depths of lakes on Earth from space can also be used to fight breast cancer. Using spatial imaging software originally created to assist NASA in assessing the relative density and composition of landforms, Bartron Medical Imaging is developing the MED-SEG system to help detect changes in breast density with mammograms, which can be difficult using current methods when the breast tissue is too dense. The imaging technology was approved in July 2010 by the U.S. Food and Drug Administration for use in medical reports. Once clinical tests are conducted and results analyzed, the technology could be used in diagnosis. This technology could significantly reduce the degree of subjectivity in assessing mammogram results, allowing for greater discernment of details in breast scans and permitting substantially more accurate results. The NASA-developed Earth imagery technology also will be used to help doctors assess ultrasounds, X-rays and various other tests using radiological film.
These findings are among many facts in The Space Report 2011: The Authoritative Guide to Global Space Activity, which is available for purchase. Published by the Space Foundation, this definitive overview of the global space industry serves as a valuable resource for government and business leaders, educators, financial analysts, students and space-related businesses. Copies – in print, on CD-ROM or as a downloadable PDF – can be purchased online at www.TheSpaceReport.org – and multi-user licenses are available.
This article is part of Space Watch: January 2012 (Volume: 11, Issue: 1).
---
Posted in Spotlight