Space Symposium
---
Kehler Lists USSTRATCOM Priorities
Written by: developer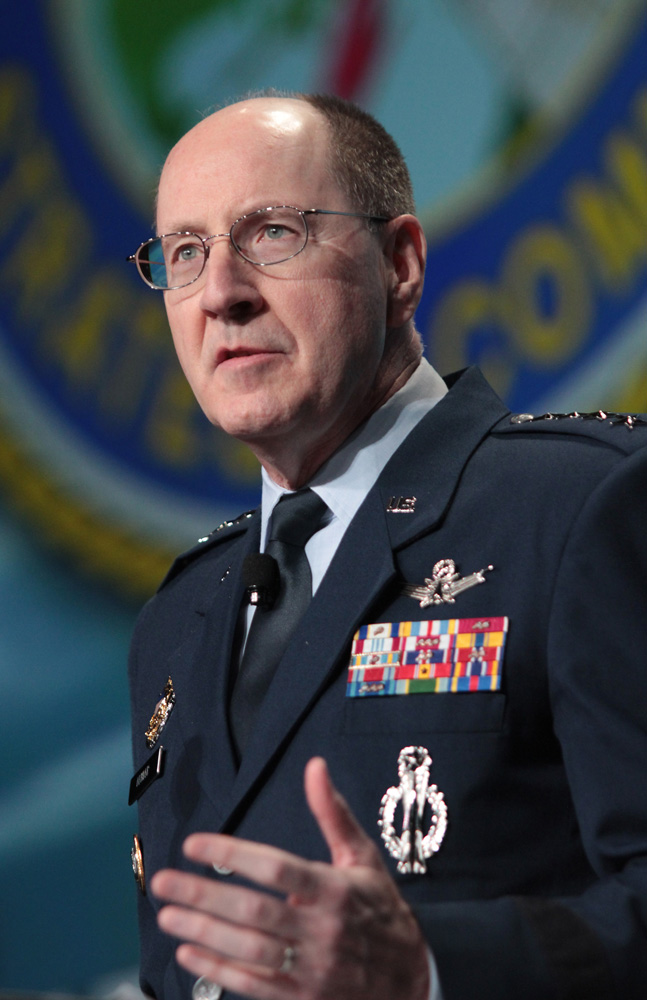 Gen. C. Robert Kehler, USAF, commander, United States Strategic Command (USSTRATCOM), began his presentation at the 28th National Space Symposium by listing USSTRATCOM's top strategic imperatives: counter aggression, security of weapons of mass destruction, counter terrorism, cyberspace security, homeland defense and maintaining a nuclear deterrent.
Kehler said that the United States' one major military advantage is the ability to project power and that space presence is key to maintain this advantage. He said the U.S. needs to understand the dramatically changing orbital environment and put in safeguards to protect space capability.
"Challenge brings opportunity," he said. "We have the ability and the will power to solve these problems."
See photos here. See video here.
This article is part of Space Watch: May 2012 (Volume: 11, Issue: 5).
---
Posted in Space Symposium