Education
---
Colorado, Florida, Hawai'i Teachers Win Space Foundation Education Scholarships
Written by: developer
Three educators have been awarded scholarships from the Space Foundation to attend Space Across the Curriculum teacher professional development classes in Colorado Springs, Colo., this summer. These week-long intensive graduate-level courses for pre-K – 12 educators are led by Space Foundation education staff and provide space-related science, technology, engineering and mathematics (STEM) content that is instantly transferable to the classroom.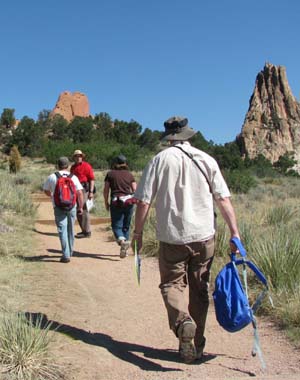 The winning educators are:
Mimi Bull is a first grade teacher at The Classical Academy Central Campus in Colorado Springs and was awarded The Anna and Kathryn Probert Educator Enrichment Scholarship
M. Thomas Gammarino teaches English at Punahou Academy in Honolulu and was awarded the Lucy Enos Memorial Scholarship
Donnika Jones, a teacher with Pinellas County Schools, was awarded the Dr. Catherine Pedretty Space Scholarship for Teachers. Jones teaches fourth and fifth grade classes at the Douglas L. Jamerson, Jr., Elementary School Center for Mathematics and Engineering.
All three scholarships are awarded annually and require applicants to submit a written essay about how they plan to use space themes in the classroom. Additional scholarship assistance is still available for Space Across the Curriculum this summer. For details, click here.
Space Across the Curriculum Registration is Still Open
Although the underlying focus of Space Across the Curriculum is on STEM, the courses are structured to adapt lessons to all grade levels and all curriculum areas. Participants do not need to be science or math teachers. The classes are open to public, private and homeschool teachers from around the globe.
Pictured: A Space Across the Curriculum class, Earth Systems Science, at Garden of the Gods
This article is part of Space Watch: June 2012 (Volume: 11, Issue: 6).
---
Posted in Education