Space Foundation News
---
Countdown Begins for 29th National Space Symposium
Written by: developer
Registration is now open for the 29th National Space Symposium, the international space event that brings together all sectors to highlight accomplishments and address opportunities and issues facing the global space community today. The 29th National Space Symposium is slated for April 8-11, 2013, at The Broadmoor Hotel in Colorado Springs, Colo.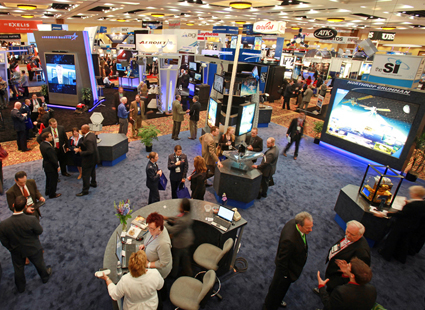 Take advantage of the Super Early Bird rate by registering now here.
Extraordinary Agenda
The 29th National Space Symposium will feature forums, panels, presentations, speeches, special events and ample opportunity to hear from and network with the space community's most influential leaders.
Here's a snapshot of what to expect at the 29th National Space Symposium:
Confirmed Speakers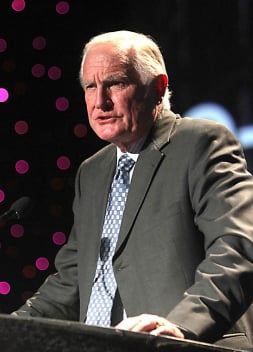 Among speakers confirmed for the 29th National Space Symposium are:
Wanda M. Austin, president, The Aerospace Corporation
Craig R. Barrett, retired CEO/chairman of the board, Intel Corporation (pictured, right)
Romain Bausch, president & CEO, SES
Lt. Gen. David A Deptula, USAF, Ret., president,The Deptula Group
Jean-Jacques Dordain, director general, The European Space Agency (ESA)
Yannick d'Escatha, president, Centre National d'Études Spatiales (CNES)
Gen. Howell Estes, III, USAF, Ret., president, Howell Estes & Associates, Inc.
Adm. Mark P. Fitzgerald, USN, Ret., president, Aragosto Global, LLC
Jean-Yves Le Gall, chairman & CEO, Arianespace
Chijoke (CJ) Nwosa, co-chair, Space Generation Advisory Council
Gen. William L. Shelton, commander, Air Force Space Command
Johann-Dietrich Worner, chairman, German Aerospace Center (DLR)
See the most current list of speakers at www.nationalspacesymposium.org/speakers
Co-Sponsors
Confirmed co-sponsors include: a.i. solutions; Arianespace, Inc.; Blue Ridge Networks; GMV USA; Lockheed Martin; Northrop Grumman; SpaceX; Stellar Solutions. Learn the benefits of sponsorship here.
Registration
For information about package pricing, military rates and secure online registration for both Cyber 1.3 and the 29th National Space Symposium, go to www.NationalSpaceSymposium.org/register, which includes a live chat tab for customer service questions.
Symposium details, including the initial agenda, can be found at www.NationalSpaceSymposium.org.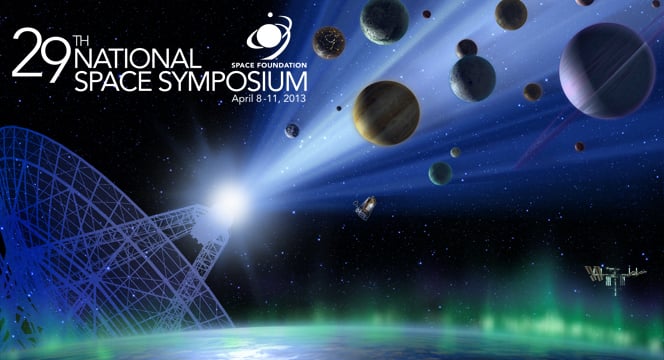 This article is part of Space Watch: November 2012 (Volume: 11, Issue: 11).
---
Posted in Space Foundation News