Space Foundation News
---
Space Foundation Welcomes Three New Corporate Members
Written by: developer
The Space Foundation receives support from a wide range of Corporate Members, who make it possible for us to successfully deliver programs that advance space-related endeavors. In return, our Corporate Members receive recognition, marketing, business development and networking opportunities, reports on important space issues and opportunities for deep involvement in the annual National Space Symposium.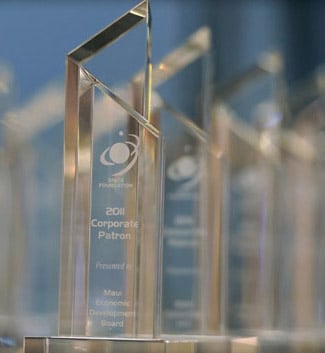 Our Corporate Members include commercial and entrepreneurial space ventures, satellite and telecommunications companies and a select few from non-aerospace sectors working on space-enabled or space-themed projects, including companies that produce and market Certified Space Technologies.
We also have partnerships with local, state, national and international economic development organizations and educational institutions that view the space industry as a part of their current constituencies or as one of their target sectors.
We offer five Corporate Membership levels each with different membership fees and corresponding levels of benefits and opportunities:
The Space Foundation welcomes these three new Corporate Members:
Ensign-Bickford Aerospace & Defense Company (EBA&D) joined at the Partner level. EBA&D is headquartered in Simsbury, Conn., and is a global leader of precision energetics systems and innovative explosive solutions. More information can be found at www.eba-d.com.
Millennium Engineering and Integration Co. (MEI) joined at the Patron level. Millennium is an employee-owned small business with world-class systems integration capability for end-to-end mission assurance. Expertise includes systems engineering and technical analysis, integration and testing, test facility development, test and evaluation, sensor systems, software development, safety and mission assurance, range safety and operations, and program engineering management. Visit www.meicompany.com to learn more.
Midland Development Corporation (MDC) also joined at the Patron level. The MDC, created in January 2002, offers incentives to qualified new and existing employers who create jobs for the Midland, Texas, community. Its mission is to promote and advance opportunities that enhance and diversify the strength and stability of the Midland economy. Please visit www.midlandtxedc.com.
For information about the benefits of Corporate Membership, contact us at 1.719.576.8000 or +1.800.691.4000, or email [email protected].
This article is part of Space Watch: February 2013 (Volume: 12, Issue: 2).
---
Posted in Space Foundation News