Education
---
Teacher Liaison Coordinates Space Event for Students and Families
Written by: developer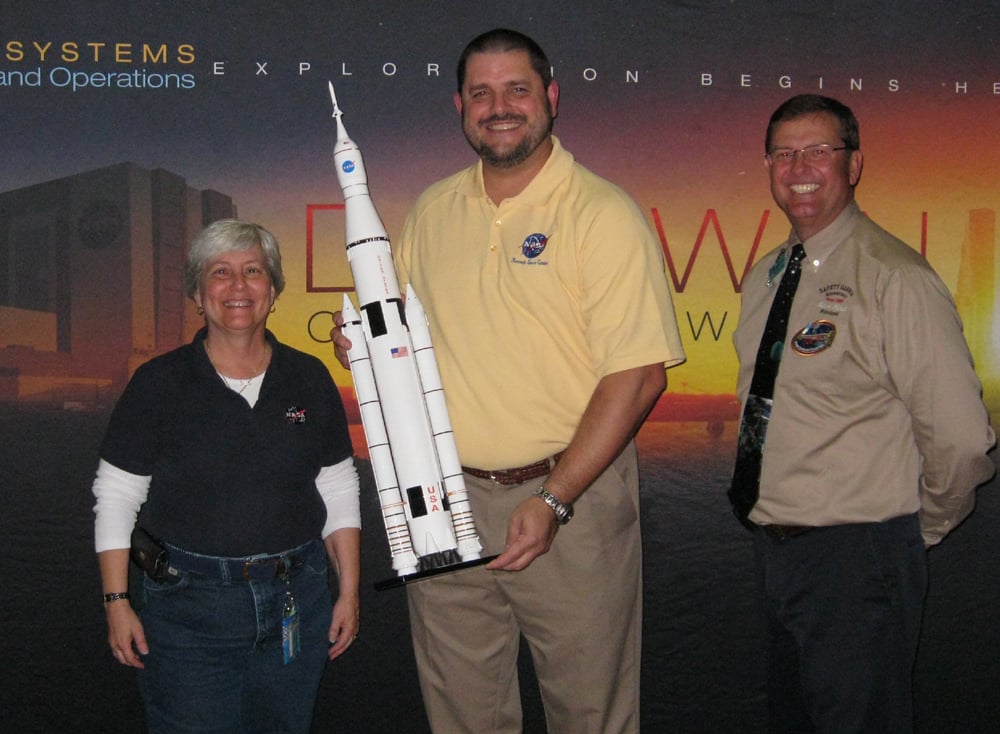 Space Foundation Teacher Liaison Robin Little, a PreK teacher at Safety Harbor Elementary School (SHES) in Safety Harbor, Fla., organized the school's third annual "Under the Stars" event for students and families. Themed "Preparing for the Future of Space Exploration, the Feb. 19 event included:
Remarks by Jeff Angermeier, chief, Flight Systems & Operations Integration Division of the Ground Systems Development and Operations Program at Kennedy Space Center
Stargazing
Robotics demonstrations
Rocket building and launching
Space mosaic art, space message decoding, space museum and telescope timeline activities
An "eat like an astronaut rehydration station"
A silent auction of 11 autographed astronaut photos, some with special handwritten messages to the receiving students, encouraging them to prepare for the future; among the astronauts providing autographs and notes was Space Foundation Special Advisor – Human Spaceflight Dr. Leroy Chiao
Proceeds from the silent auction and "eat like an astronaut" food items went to the Astronaut Scholarship Foundation. More than 300 staff, guests, students and families attended.
Pictured above, left to right: Little, Angermeier and SHES Principal Bob Kalach
SHES students pictured below, left to right: Bryce Hickman decodes space messages, Matthew Lapointe participates in stargazing and Janthony Gooden prepares to launch a rocket

This article is part of Space Watch: March 2013 (Volume: 12, Issue: 3).
---
Posted in Education