Space Foundation News
---
Space Foundation Celebrates World Space Week Oct. 4-10
Written by: developer
The Space Foundation will again join the global celebration of World Space Week, held each year Oct. 4-10. The celebration coincides with the one-year anniversary of the Space Foundation's Discovery Center, home of the El Pomar Space Gallery and Northrop Grumman Science Center, featuring Science On a Sphere®. The Discovery Center is part of the Space Foundation's World Headquarters in Colorado Springs, Colo., U.S.A.
Space Foundation activites during World Space Week include: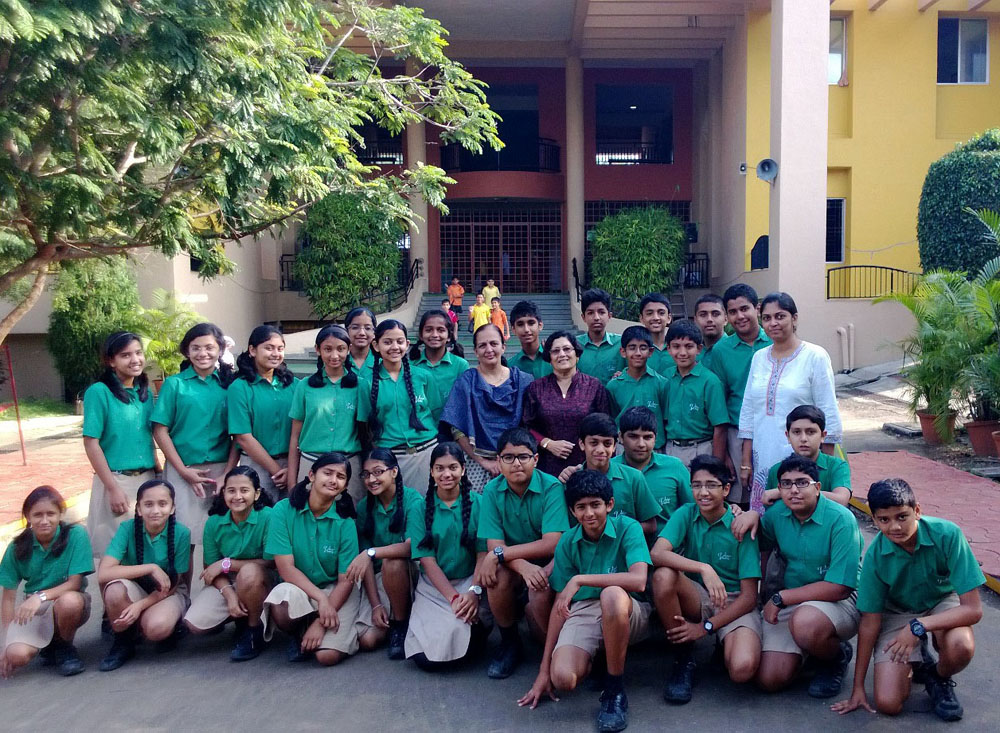 Oct. 3 – Remote Audience With an Astronaut
The Space Foundation will conduct its first remote Audience with an Astronaut presentation for its Teacher Liaison Vandana Suryawanshi (pictured center with students), at her school in Pune, India. Dr. Leroy Chiao, former NASA astronaut and Space Foundation Special Advisor – Human Spaceflight, will conduct the remote session from Space Foundation World Headquarters in Colorado Springs, Colo. More than 150 students will gather in the auditorium at Vidya Valley middle school in Pune for Dr. Chiao's presentation about experiences as a Space Shuttle astronaut and as a resident of the International Space Station. The students will also have the opportunity to ask questions of Dr. Chiao.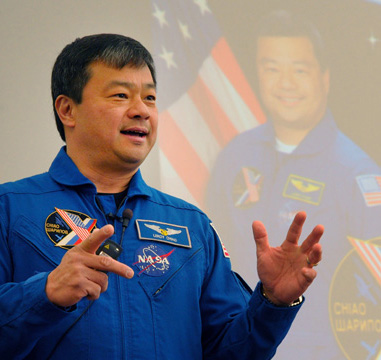 Oct. 4 – Audience With an Astronaut School Presentations
The Space Foundation is bringing Dr. Leroy Chiao to Colorado Springs to visit select schools and share his experiences as a former NASA astronaut. The program is part of an ongoing effort by the Space Foundation to inspire students' interest in science, technology, engineering and mathematics (STEM).
Oct. 5 – Cool Science Festival at the University of Colorado at Colorado Springs (UCCS)
The Space Foundation will host Audience with an Astronaut with Dr. Leroy Chiao and conduct STEM activities for attendees.

Oct. 5 – Monument Colorado Kinetic Sculpture Derby Space Foundation Bike Team
Space Foundation team members will create and ride human-powered contraptions — part art, part engineering — in this community fall festival event.
Oct. 10 – Space Foundation Discovery Center One-Year Anniversary Celebration
A private reception for friends and supporters of the Space Foundation, celebrating the culmination of World Space Week and the one-year anniversary of the Discovery Center.
Learn more about World Space Week at www.worldspaceweek.org.
This article is part of Space Watch: October 2013 (Volume: 12, Issue: 10).
---
Posted in Space Foundation News