Space Foundation News
---
In the Next 60 Seconds…
Written by: developer

By Space Foundation Director – Development Gina Taranto.
In the next 60 seconds…you will encounter something that requires STEM knowledge to understand!
It takes brilliant STEM minds to understand and innovate in our increasingly complex world. We must inspire younger generations to pursue STEM career fields.
One of the best resources for inspiration is the Space Foundation!
Every day, the Space Foundation team works hard to advocate, and spread education and innovation about the importance of space and how its benefits are felt on Earth. One of the ways we do this is by offering a variety of academically proven science, technology, engineering and technology (STEM) programs, ranging from hands-on activities for preschoolers to Master's Degree programs for educators.
But don't just take our word for it. We would like to share with you two notes we recently received. The first is from Michael, a sixth grader in Colorado, whose class took a field trip to our Discovery Center in Colorado Springs:
Thank you for letting us visit. It was fascinating. The displays are breathtaking. With the hands-on project, I learned how small some planets are compared to the Sun. I also learned…
Click here to read the rest of Michael's charming letter!
The second note is from Nalini, principal at Vidya Valley middle school in Pune, India, for whom we had the pleasure of providing an Audience with an Astronaut program for her students via Google Hangouts:
What an exciting day it has been! The students and teachers of Vidya Valley had never dreamed that we would be in a chat session with a 'living, breathing astronaut' sitting in a small city in India. The excitement had been mounting over the week. There was some disbelief. Would it really happen?…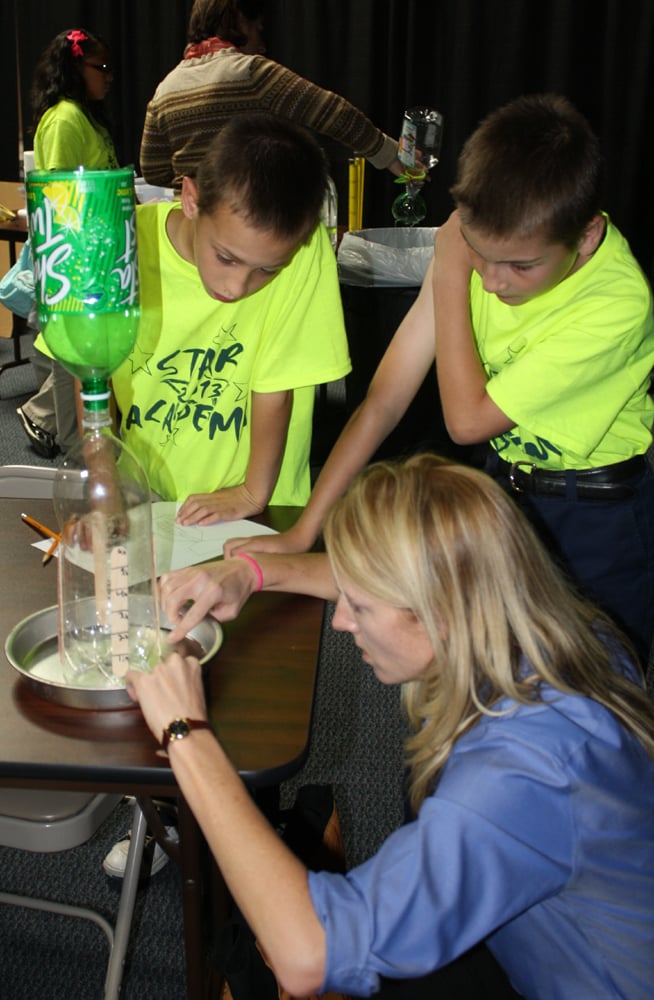 Click here to read the rest of Nalini's uplifting letter.
These are just two examples of how we are working to make an impact in our world, not only locally, but also globally, with the help of space technology. We believe STEM education should be exciting, memorable and fun.
Your support is crucial to the continued success of programs like these, and the overall strength of the Space Foundation. Please help us continue to reach for the stars close to home and abroad. Your gift of $30, $45, $100 or any amount will make a difference.
Please take the next 60 seconds to inspire curiosity and help grow the next generation space leaders by making a gift today. Thank you!
Donate securely online here. Or donate by U.S. Mail:
Space Foundation
Attn: Development
4425 Arrowswest Drive
Colorado Springs, CO USA 80907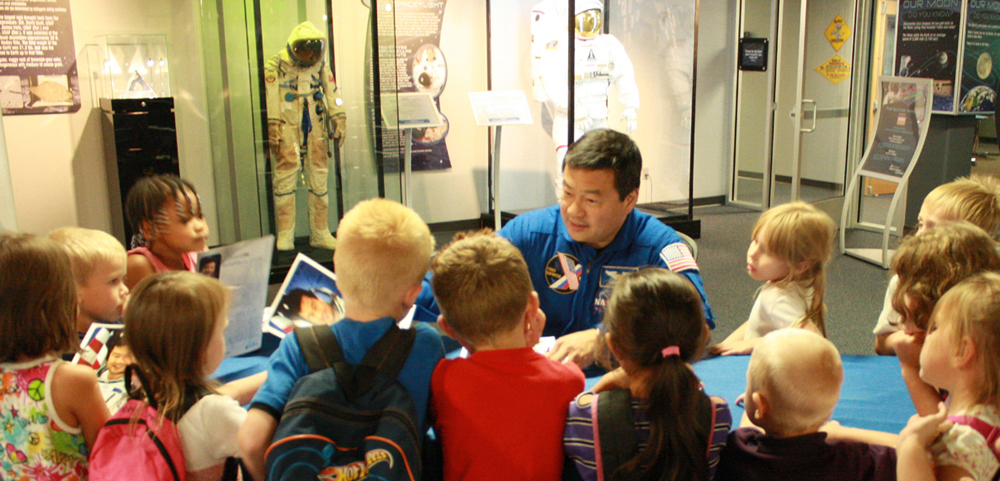 This article is part of Space Watch: December 2013 (Volume: 12, Issue: 12).
---
Posted in Space Foundation News