Spotlight
---
Volunteers are Essential to the Space Foundation Mission
Written by: developer
The Space Foundation could not do the work we do without the generous and tireless support of volunteers. If you are interested in space and have some spare time, we need you as a volunteer. We provide meaningful volunteer work that directly supports our mission: to advance space-related endeavors to inspire, enable and propel humanity.
A new element of the Space Foundation's volunteer program will be a volunteer newsletter, set to launch in January. The newsletter will feature tips, news, a calendar of upcoming events, as well as informative articles about the displays and exhibits in the Discovery Center to help educate the volunteers.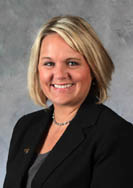 Volunteer Program Coordinator Jennifer Picard (pictured, right) sat down for some Q&A about the Space Foundation's volunteer program and how someone can get involved.
Q: What type of work does the Space Foundation offer for volunteers?
A: We offer both long-term and short-term volunteer opportunities at Space Foundation World Headquarters. There are many different volunteer positions available in the Discovery Center including admissions desk support, light security and docent (guide). We need volunteers who can help us with education program support including student field trips and classes. We frequently need help with office projects such as research, Zimkas Space Library support or other administrative tasks. We also have volunteer opportunities in our Washington, D.C., office from time to time.
Q: The Space Foundation also holds several events each year. Do you need volunteers for these events as well?
A: Of course! We rely heavily on event-specific volunteer support for annual events such as the Space Symposium and the Space & Science Fiction Halloween Ball, as well as other smaller events throughout the year. We use more than 300 volunteers each year for the Symposium alone. Volunteers are critical to the coordination and execution of our events.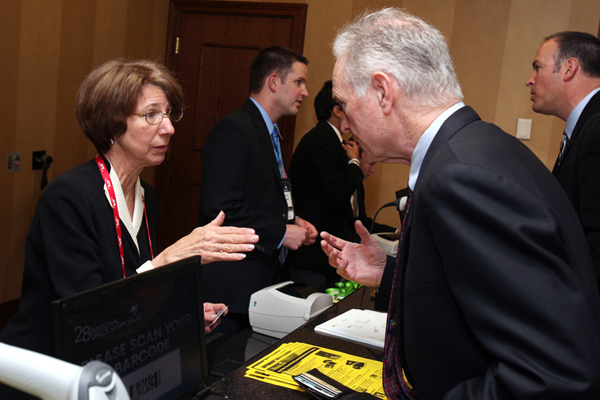 Q: Do you need to have a background in space to volunteer?
A: Absolutely not! Although many of our volunteers do come from an aerospace or military background, we don't require it. We provide all the training and support needed in order for each volunteer to do what's asked of them. No matter your background, volunteering with the Space Foundation is a great way to learn more about space, space programs and science in general!
Q: What are some of the benefits of volunteering with the Space Foundation?
A: In addition to learning more about space and science, there are many other benefits for volunteers. They get to have a positive impact on the exploration of space and the global benefits space provides. They can integrate volunteering with their education or professional training in their career. Our volunteers also can meet and work with influential space leaders. Volunteers at the Space Symposium can earn benefits including passes to sessions and entry into the Exhibit Center. There are opportunities to earn recognition throughout the year with various incentives. We are proud of the fact that our volunteers enjoy the work they do for us and they feel appreciated - because they are! In fact, we had our annual volunteer appreciation party on Dec. 10 (pictured below, see more photos from the party here).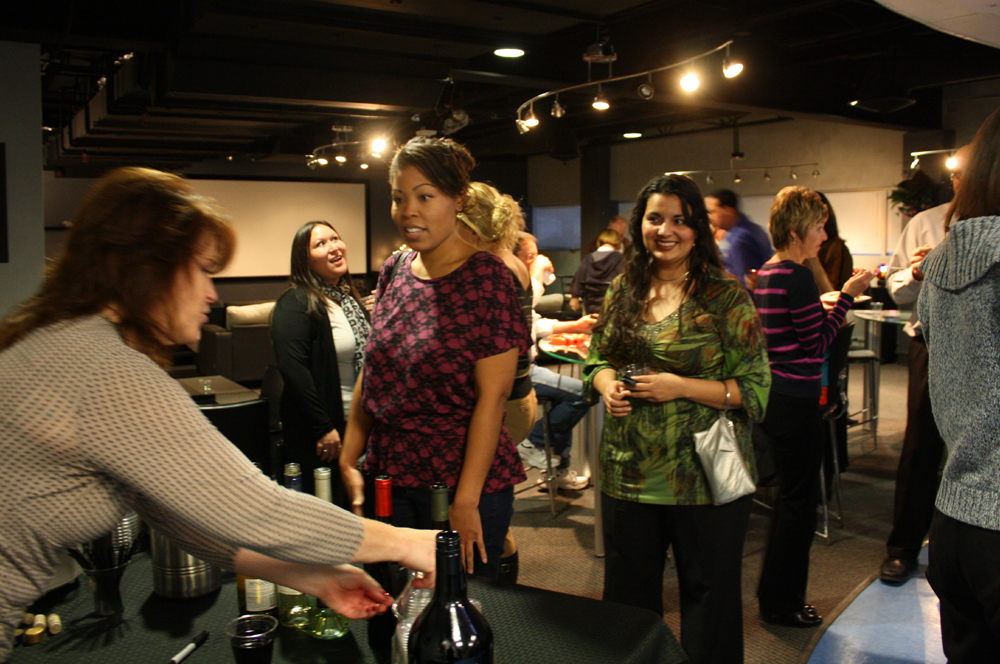 Q: Are there certain requirements to be a volunteer?
A: Yes, there are specific requirements. Prospective volunteers must be 18 years old and be willing to submit to a background check. Details regarding other requirements can be found on our website at http://www.spacefoundation.org/who-we-are/volunteer/.
Q: How does someone get started as a volunteer with the Space Foundation?
A: It's really very simple! By visiting our website at http://www.spacefoundation.org/who-we-are/volunteer/, a potential volunteer can get more information about our volunteer program and submit an application. Once we've received and reviewed the application, we will contact them in order to schedule an appointment to meet and discuss options further. We work with each volunteer to be flexible based on their availability, and we try to assign duties based on their skill set and desire. By doing that, we believe we make volunteering at the Space Foundation rewarding for everyone.
And many thanks to our very special 100-hour volunteers! (pictured below)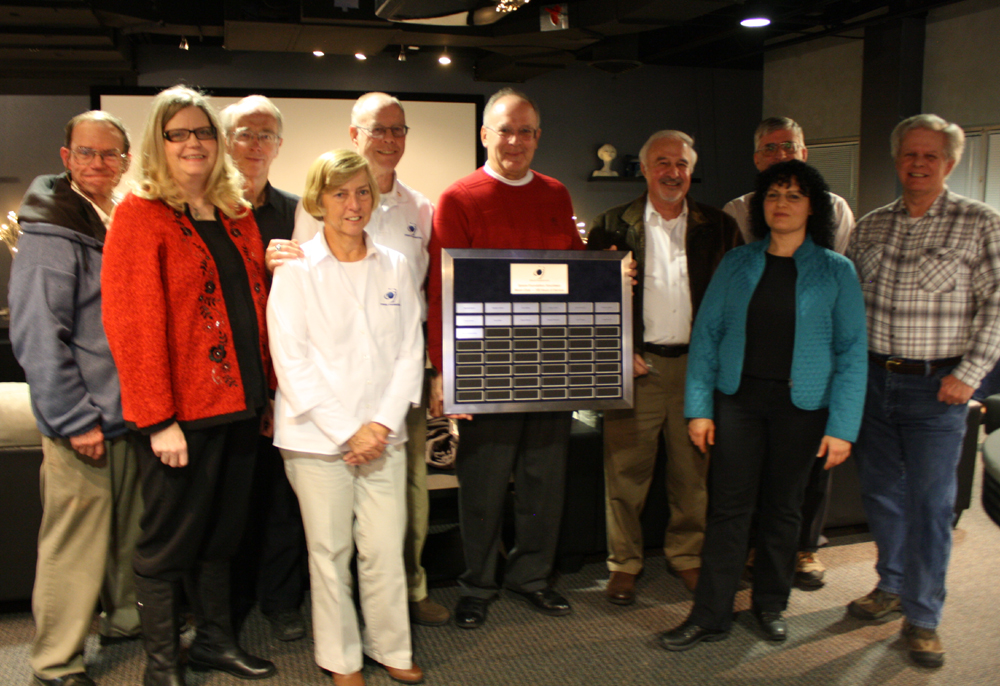 This article is part of Space Watch: January 2014 (Volume: 13, Issue: 1).
---
Posted in Spotlight