Spotlight
---
Zimkas Space Library Donor Plaque Installed
Written by: developer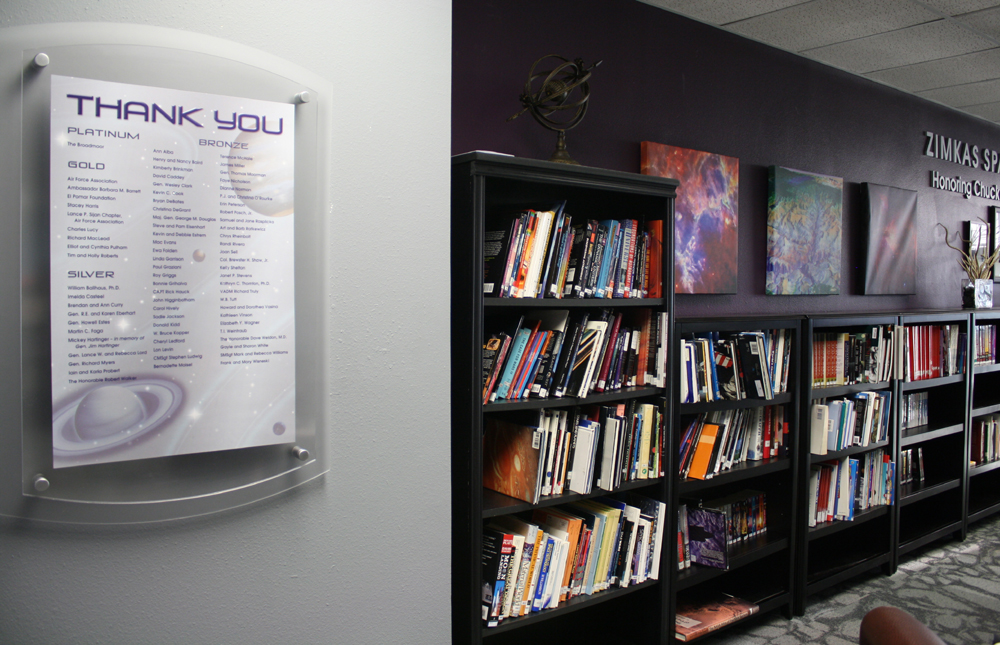 Space Foundation President Chuck Zimkas retired in 2013, after 27 years with the organization. To honor his years of service and the volunteer work of his wife Ursula, the Space Foundation established at its world headquarters in Colorado Springs the Zimkas Space Library Honoring Chuck and Ursula Zimkas.

A plaque has been installed in the library thanking the many donors who contributed to the establishment of the library, which will serve students, teachers, tutors, book clubs and space-related interest groups.
Thank you to all who donated to the Zimkas Space Library. Watch for more details on the use and availability of the library in future issues of Space Watch.
This article is part of Space Watch: February 2014 (Volume: 13, Issue: 2).
---
Posted in Spotlight