Education
---
Teachers: Plan Your Summer Training Now
Written by: developer
The Space Foundation's Space Across the Curriculum summer courses provide teachers with a unique opportunity to develop extraordinary classroom skills, while at the same time earning credit for professional development or toward a master's degree.
These week-long intensive, graduate-level courses for PreK-12 educators provide space-related science, technology, engineering and mathematics (STEM) content that is instantly transferable to the classroom.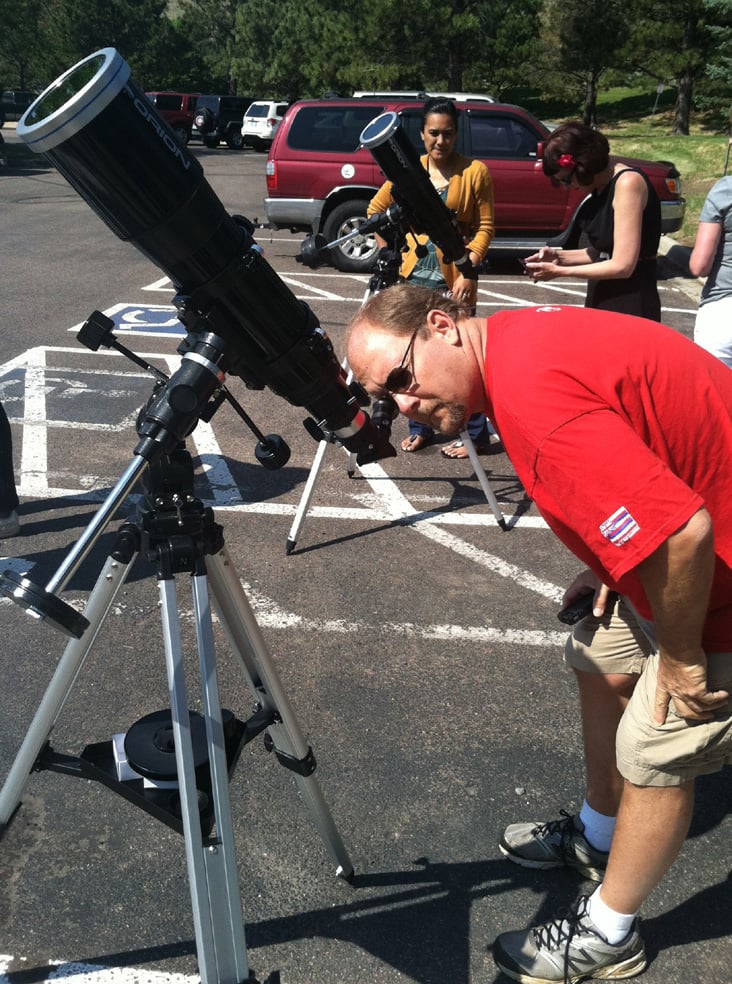 All courses are experiential, hands-on and focused on national standards and STEM principles. Although the underlying focus is on STEM, the courses are structured to adapt lessons to all grade levels and all curriculum areas. Participants do NOT need to be science or math teachers. Public, private and homeschool teachers from around the globe are welcome.
Participants can earn continuing education credits or graduate credits or can apply Space Across the Curriculum courses toward master's degrees at:
Colorado State University-Pueblo (CSU-Pueblo): School of Education Master of Education and Continuing Education programs with a space studies emphasis
Regis University: School for Professional Studies Master of Education emphasis Space Studies
University of Colorado at Colorado Springs (UCCS): College of Education Curriculum and Instruction emphasis Science Education/Space Studies
Thanks to the generous support of the Mikkelson Foundation and the Adolph Coors Foundation, we are able to offer our Space Across the Curriculum courses, valued at $670, for a modest materials fee of $165. This fee is often paid through school or school district professional development fees.
Colorado Springs Classes Offered Summer 2014
Astronomy Principles for the Classroom: Kinesthetic Astronomy
June 23 - 27
This course will focus on the exciting ways to bring the universe into your classroom. Topics will include motions of the heavens, astronomical research tools, stars, and constellations, 3D exploration of comets, auroras, and planets. Educators will explore the fascinating aspects of Kinesthetic Astronomy, a hands-on approach to our galaxy. It will be a week of excitement, challenges, and practical teaching ideas. This course also includes a night of planet and stargazing with telescopes.
Space Technologies in the Classroom: Imagery and High-tech Science
July 7 - 11
This course will examine the numerous uses of space technologies in our society for the benefit of humankind. Educators will discover the practical applications of orbital mechanics as they explore the everyday uses of satellites. Through field trips and hands-on demonstrations, educators will receive an introduction to space transportation and design, robotics, communications, space power, and space structures. Participants will build and explore a variety of space technologies, including the construction of their own programmable robot. Free technologies for use in the classroom will also be explored.
See details here.
This article is part of Space Watch: April 2014 (Volume: 13, Issue: 4).
---
Posted in Education