Space Foundation News
---
Space Foundation Welcomes New Corporate Members
Written by: developer
The Space Foundation receives support from 123 Corporate Members, who make it possible for us to successfully deliver programs that advance space-related endeavors. In return, our Corporate Members receive recognition, marketing, business development and networking opportunities, reports on important space issues and opportunities for deep involvement in the Space Symposium.
The Space Foundation offers five Corporate Membership Levels, each with different levels of benefits and opportunities. Our most recent members are: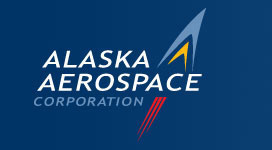 Alaska Aerospace Corporation
The Alaska Aerospace Corporation (AAC) was established by the State of Alaska to develop a high technology aerospace industry in the state. AAC's core business area is space launch, and it developed, owns and operates the Kodiak Launch Complex, a state-of-the-industry spaceport on Kodiak Island, Alaska, that provides access to space for commercial and government interests.
Glowlink Communications Technology, Inc.
In the heart of Silicon Valley, Glowlink Communications Technology, Inc., was founded in 2000 with the vision of providing innovative, affordable and easy-to-use products aimed at improving satellite communications and mitigating interferences. Glowlink products span carrier and spectrum monitoring, interference detection and geolocation, satellite capacity planning, VSAT network alignment and commissioning, among other products. Break-through technologies include those for locating satellite interference using a single satellite and for removing interferences from satellite signals to improve the quality of signals received.


Micropac Industries, Inc.
Micropac provides optoelectronic components, electronic assemblies and multi-chip microelectronic modules. Micropac also supplies application-specific electronics packaging solutions for applications that have complex specifications and no readily available solution. The company serves the aerospace, space (radiation tolerant), military, industrial and medical markets.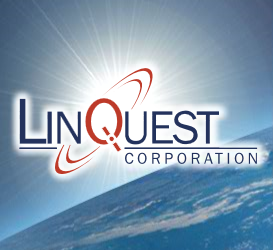 LinQuest
LinQuest provides highly valued, state-of-the-art and cost effective technical solutions to the U.S. government and commercial industry. LinQuest's services and products span the engineering, testing, operation and sustainment of critical capabilities and programs ranging from intricate systems and architectures to highly complex enterprises comprised of families of systems. LinQuest integrates technical and operational domain expertise with process discipline and delivers superior performance across the lifecycle of programs.
To see the complete list of Space Foundation Corporate Members, click here. For information about becoming a Corporate Member, contact [email protected].
This article is part of Space Watch: August 2014 (Volume: 13, Issue: 8).
---
Posted in Space Foundation News