Space Foundation News
---
Come to the Discovery Center for the Dec. 4 Orion Launch Party
Written by: developer
Thanks to leadership roles by Space Foundation Corporate Members Lockheed Martin Corporation and United Launch Alliance (ULA), Exploration Flight Test 1 (EFT-1) is scheduled for Thursday, Dec. 4, at Kennedy Space Center. The Orion Multi-Purpose Crew Vehicle (MPCV) will launch aboard a Delta IV Heavy rocket.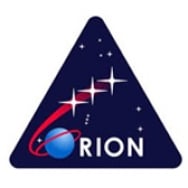 The flight is the first of a new U.S.-built human rated space launch system since 1981, and the first time that a spacecraft built for humans has left low Earth orbit since 1972.
To celebrate the event, the Space Foundation is hosting a launch party at its Discovery Center in Colorado Springs, with free admission from 8:30 – 10:00 a.m. on Dec. 4.
Please note – the launch has been scrubbed for Dec. 4, but the party is still on at the Discovery Center!
Discovery Center activites on Dec. 4:
8:30 – 10:00 a.m., the Discovery Center will be open FREE to the public until 10:00 a.m., showing replays of the launch in our Area 51 as we await recovery, and serving hot chocolate and muffins with our museum director Travis Schenck
10:00 a.m., the Discovery Center starts charging its usual daily fee
10:00  – 11:30 a.m.,  Space Story Time for preschoolers, featuring the book There's No Place Like Space, by Tish Rabe, with an accompanying hands-on STEM learning project
10:00 – 5:00 p.m., replaying the events of the day, plus our usual exhibits and presentations in Science On a Sphere®
More about EFT-1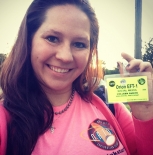 Space Foundation CEO Elliot Pulham wrote an editorial about EFT-1 for the December issue of the Space Foundation's e-newsletter Space Watch; read it here.
Space Foundation Marketing & Communications Specialist Colleen Parith is at Kennedy Space Center covering the event on social media. She was one of 150 social media specilaists selected by NASA out of 3,000 applicants to attend the NASA Social program during the event. Follow us on Facebook, Instagram, LinkedIn, Pinterest, Twitter and YouTube.
---
Posted in Space Foundation News