Space Foundation News
---
Space Foundation is 2015 Awards for Excellence Winner
Written by: developer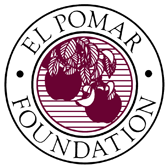 The Space Foundation has been selected as a 2015 Awards for Excellence Winner by El Pomar Foundation and the Awards for Excellence Nomination Review Committee. The recognition includes a $25,000 grant and a presentation ceremony, to be held in December at the Penrose House in Colorado Springs.
"We appreciate the support of El Pomar Foundation and are grateful for this award, which recognizes great teamwork and professionalism throughout the Space Foundation organization," said Elliot Pulham. Space Foundation Chief Executive Officer. "I am very proud of our outstanding team."
El Pomar Foundation's Awards for Excellence program recognizes outstanding Colorado nonprofit organizations by presenting them with cash awards for their impressive work to support the people of Colorado. Learn more about El Pomar Foundation here.
This article is part of Space Watch: August 2015 (Volume: 14, Issue: 8).
---
Posted in Space Foundation News