Education
---
Space Foundation Education Update
Written by: developer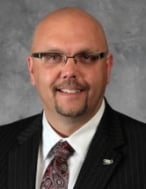 by Bryan DeBates, Space Foundation Senior Director - Education
October at the Space Foundation Discovery Center is turning out to be a "must-come-and-see" month. We have amazing programs going on in the coming weeks for all ages.
Oct. 4-10 is World Space Week and we have a number of unique education activities planned. For starters, we have enhanced our Discover the Universe field trip programs to include presentations featuring former NASA astronaut Dr. Leroy Chiao, our Special Advisor - Human Spaceflight.
On Oct. 7, we will have a special Audience with an Astronaut™ program for our Teacher Liaisons held at the U.S. Air Force Academy.
Field trips are in full swing at the Discovery Center with all three labs: Science On a Sphere®, Mars Robotics Laboratory and the AGI Space Missions Simulation Lab. For more information or to book your field trip visit us here.
The students pictured are enjoying a ScholarTrip to the Space Foundation Discovery Center, courtesy of Lockheed Martin. The students spent the morning learning about Mars robotics and creating parachute landing vehicles for their simulated astronauts to safely return to Earth.
In addition to field trips we also will be hosting one of our Homeschool Days on Thursday, Oct. 22, with the theme, "Train Like an Astronaut." Homeschool Days are offered every two weeks at the Discovery Center and advance registration is requested here.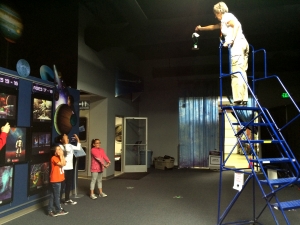 Star Days are typically held one Saturday each month at the Discovery Center and are open to the general public. The theme for the Oct. 3 will be Adventures with Clifford The Big Red Dog™, featuring the grand opening of this traveling exhibit at the Discovery Center.
A special note to teachers: The Teacher Liaison Facebook group on the Space Foundation page is now open. If you are a Teacher Liaison, please join this group to share ideas with other phenomenal teachers around the world. If you aren't a Teacher Liaison, yet, join the group anyway and have access to master teachers who love to use space in their classrooms to inspire their students.
This article is part of Space Watch: October 2015 (Volume: 14, Issue: 10).
---
Posted in Education