Spotlight
---
What It's Like to be Honorary Commander, 22nd Space Operations
Written by: developer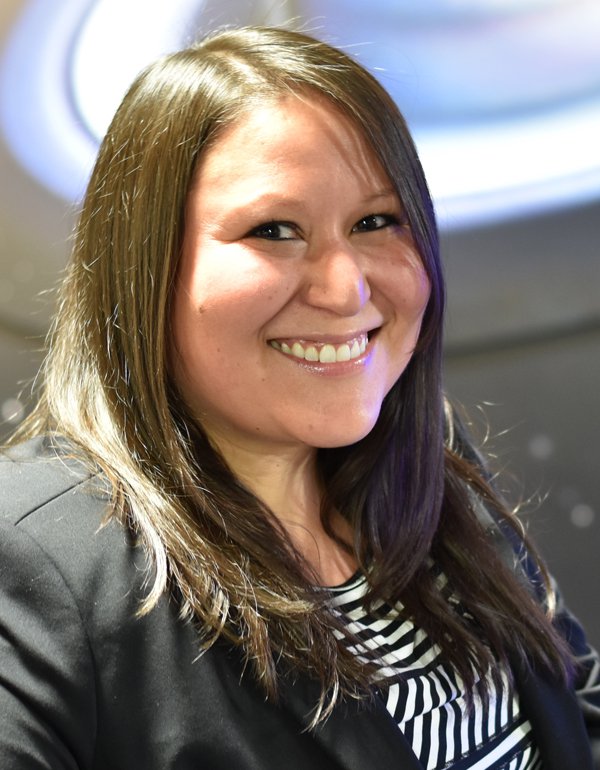 by Bernadette Maisel, Space Foundation Director – Customer Care. Maisel was recently selected as Honorary Commander, 22nd Space Operations Squadron, Schriever Air Force Base, Colorado. The 22nd Space Operations Squadron is a U.S. Air Force unit of the 50th Network Operations Group, a part of the 50th Space Wing.
On Oct. 19, I had the opportunity to participate in my first Honorary Commander duties. I went to Schriever AFB to meet with Lt. Col. Terry McCall, Commander, 22nd Space Operations, to be introduced to him and his squadron.
The tour started with a meet and greet with a few members of the squadron, and then I was escorted into Network Operations Center, where they execute the networking and scheduling task order for satellite support. I had the privilege to talk and meet with many of the engineers, schedulers and operations staff. Each of them spent about 10 minutes explaining to me what they do in their positions and how it impacts their mission. I learned the important role that every member of the squadron has in supporting the Air Force Satellite Control Network.
I was so humbled by this experience, learning what our service men and women do to keep us safe on a day to day basis that many of us don't realize. I even received a commander's medallion!
Everyone was very eager to learn about the Space Foundation and had many questions, so I was asked to give a briefing on the Space Foundation at the next Commander's Call in December. I let them know that we will also arrange a tour for them to come to the Space Foundation to learn about our mission and our Discovery Center, and they were all very excited about that opportunity.
The command expressed their appreciation to the Space Foundation for having a team member participate in the Honorary Commander Program. It was explained that their public affairs team gathered a list of influential and "upcoming" members of the community and sent the list to all the new Commanders on base. From there, they chose their nominations, and Lt. Col. McCall thought I would be a good ambassador for both 22nd Space Ops and the Space Foundation. The wing will have one event each month, and Lt. Col. McCall will extend invitations to me for 22nd Space Ops events over the next two years during his command.
I am honored to be a part of this program that works to build beneficial relationships within the community. I hope that my participation in this program will help bring more awareness about the Space Foundation and its programs, as well as giving us the opportunity to learn more about Space Operations at Schriever AFB.
Maisel joined the Space Foundation in 2008, and holds a Bachelor of Arts degree in English from the University of Colorado at Colorado Springs. She is an active member of the Colorado Springs Rising Professionals organization, where she serves as the vice chair of the Professional Development Committee. She is also active in the Pikes Peak Boy Scouts, where she has served as a merit badge counselor since 2013.
This article is part of Space Watch: November 2015 (Volume: 14, Issue: 11).
---
Posted in Spotlight