Education
---
STEM Outreach in Wyoming
Written by: developer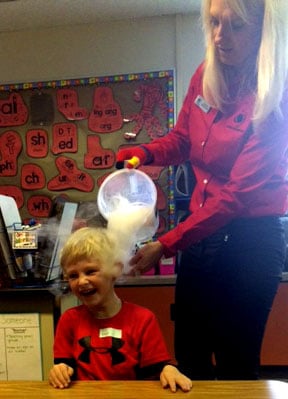 The Space Foundation's Space Education Specialists, Elias Molen, Jami Sunkel and Carah Barbarick, recently returned from student enrichment programs at the Natrona County School District in Casper, Wyo. This marks the third time that the Space Foundation education team has traveled to Casper to provide enrichment for students at various schools there. During this trip, the team reached nearly 700 students in kindergarten through 5th grade at Excel Academy, Crest Hill Elementary, Sagewood Elementary and Oregon Trail Elementary.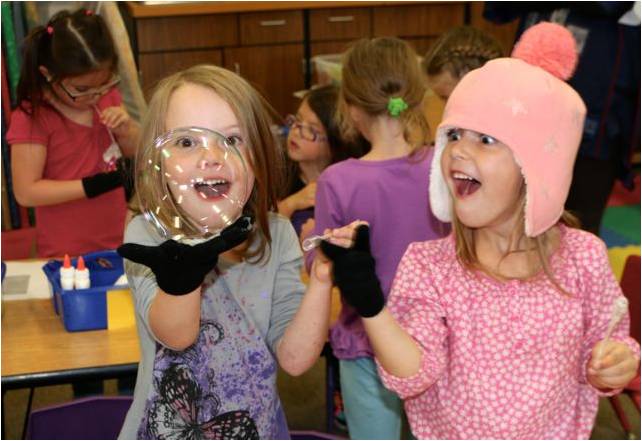 During the sessions, students learned about the Solar System by creating Solar System bookmarks, as well as scale distances in the Solar System through the Sentence Strip Solar System activity. They also learned about the make-up of the planets and states of matter by creating dry ice bubbles. Students also learned about exoplanets, planets outside of our Solar System, by creating their own exoplanets during the exoplanet art project.
This article is part of Space Watch: December 2015 (Volume: 14, Issue: 12).
---
Posted in Education