Education
---
Bryan DeBates Named Space Foundation Vice President – Education
Written by: developer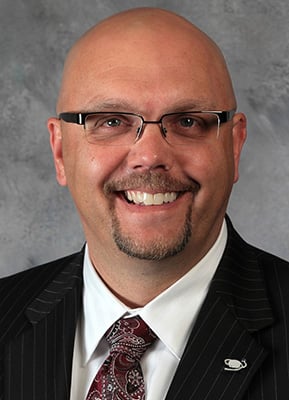 The Space Foundation has promoted Bryan DeBates to Vice President - Education, from his previous position as Senior Director - Education, effective July 1.
In this position, DeBates will administer the development and implementation of the Space Foundation's education programs that support science, technology, engineering and mathematics (STEM) education. This includes establishing project goals and developing education programs to support the efforts of classroom educators and Space Foundation education partners.
As a vice president, DeBates will continue to direct the Space Foundation's education programs, including the popular Discover the Universe field trips and the Space in the Community outreach program.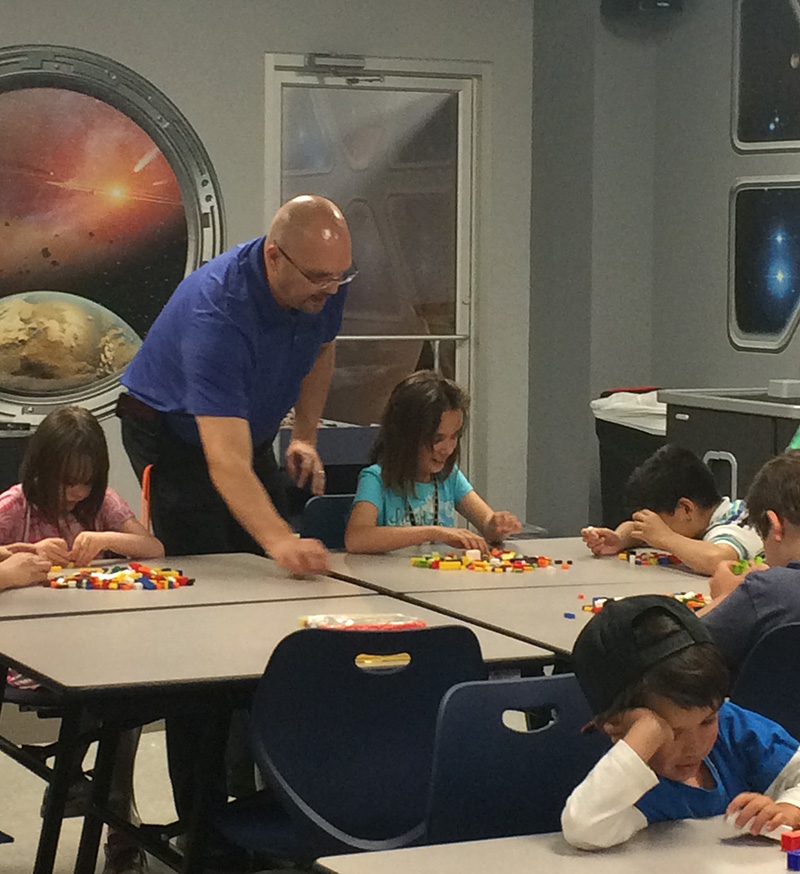 He oversees the Space Foundation's Discovery Center space museum and education center in Colorado Springs, and its education labs, which include:
Science On a Sphere®
Mars Robotics Laboratory
AGI Space Missions Simulation Laboratory
DeBates also ensures that the programs follow the Space Foundation's mission: to advance space-related endeavors to inspire, enable and propel humanity.
Prior to starting his position at the Space Foundation in 2006, DeBates taught 5th grade at Timberwilde Elementary in San Antonio, Texas, and Title I math and reading at Ipswich Elementary in Ipswich, S.D.  He has also been an adjunct professor at Adams State University and Colorado State University-Pueblo.
DeBates has been honored for his achievements in education through numerous awards, including being named the 2014 recipient of the prestigious Frank J. Malina Astronautics Medal, presented by the International Astronautical Federation. Other awards include:
Aerospace Education Foundation Christa McAuliffe Memorial Award National Finalist, 2006
Air Force Association's Alamo Chapter Christa McAuliffe Memorial Award Winner, 2006
Air Force Association's Alamo Chapter Teacher of the Year, 2005
Texas A & M's Educators Shape the Future Award Winner, 2004
Time Warner Cable's National Crystal Apple Award Winner, 2003
Citation in the National Congressional Record for accomplishments in and contributions to education, 2003
Timberwilde Elementary Teacher of the Year, 2000
In 2004, DeBates was inducted into the Space Foundation's inaugural class of Teacher Liaisons, and he has participated in the Zero-G Weightless Flights of Discovery.
DeBates earned a bachelor's degree in elementary education from Northern State University, and was selected as an Academic All-American football player in 1992. In 2006, he earned a Master's in Education degree, with an emphasis in space science education leadership, from Regis University, Denver.
As a vice president, DeBates is now a member of the Space Foundation's leadership team. See the entire leadership team here.
Learn about Space Foundation education programs here.
This article is part of Space Watch: July 2016 (Volume: 15, Issue: 7).
---
Posted in Education