Global Space
---
Does Free Expression Inspire Innovation?
Written by: developer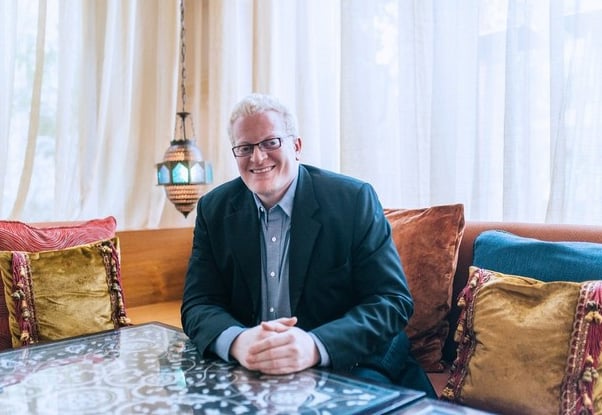 Nader Sabry, CEO and founder of TIMEZ5 Global Inc., was interviewed by The National recently for his views on how to inspire children to become innovators. Referring to his own experience as a father and space technology entrepreneur, Sabry said he feels it's important for children to have free expression, even to misbehave, to discover their creativity. He used the example of his son drawing on a wall when young, "…you need to let children do some of this because they're actually exploring their genius."
TIMEZ5 is the world's first health and wellness Muslim lifestyle company. Sabry's flagship product is the TIMEZ5 physiological prayer mat, which currently sells in 35 countries and is recommended by physiotherapists for patients with neurological issues. The prayer mat uses technology developed for use in space to keep the user stable through its micro grip, and clean with its antimicrobial surface. It was recognized as a Certified Space Technology in 2014.
To propel his vision of a better world through space technology, Sabry launched Get2space, an initiative by TIMEZ5 to "…inspire 2 billion people to aspire to space, seeking a greater good and global peace through space technology."
When asked during The National interview about plans for the UAE to send an unmanned probe to Mars, Sabry replied, "The fact the UAE is attempting to get to Mars is an amazing message. It's actually more important as a regional message, rather than just for the UAE alone. And it gives a lot of people hope that somebody in the region is doing this, that they have great ambitions."
The National is Abu Dhabi Media's first English-language publication. It was launched in 2008 with the goal of setting a new standard of quality English-language journalism in the Middle East. Read the interview with Nader Sabry in The National here.
This article is part of Space Watch: August 2016 (Volume: 15, Issue: 8).
---
Posted in Global Space