Global Space
---
Successful Launch for Tiangong-2 Space Lab
Written by: developer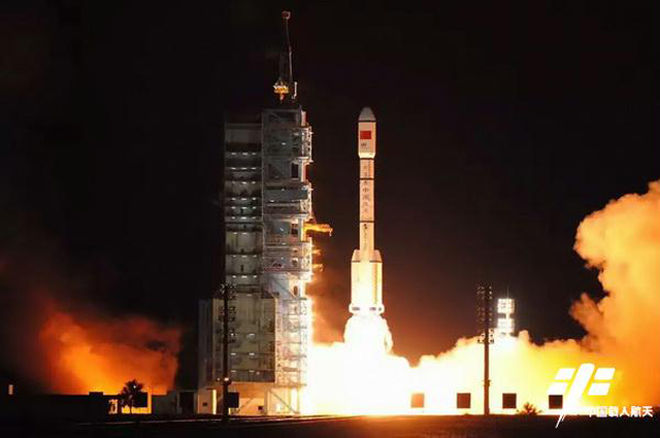 Late in the evening of Sept. 15 in China, the uncrewed Tiangong-2 spacecraft headed into space from the Jiuquan Satellite Launch Center in the Gobi Desert.
Tiangong-2 is a space station laboratory that China plans to have up and running in the early 2020s. This is China's second space station, and one step in the country's goal to send a mission to Mars in the future. The first space station, Tiangong -1, launched in 2011 and was visited twice. Its mission came to a close in March of this year and it is expected to fall back to Earth in 2017.
The next launch associated with this mission is slated for later in October, when two taikonauts (Chinese astronauts) will head to the space station aboard the Shenzhou-11 and live for 30 days. During this time, the taikonauts will conduct various science experiments, including composite material fabrication, gamma ray burst polarization, space-to-Earth quantum communications and more.
See the Tiangong-2 launch on CCTV here.
This article is part of Space Watch: October 2016 (Volume: 15, Issue: 10).
---
Posted in Global Space