Spotlight
---
Volunteer Louis Ramon Receives Jacobs Community Care Award
Written by: developer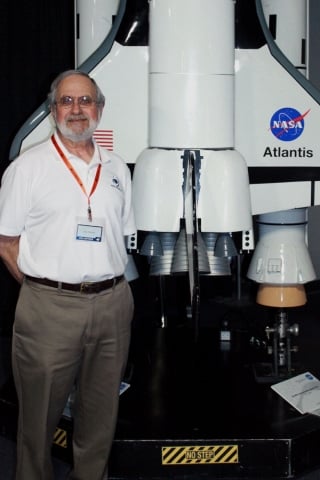 During his nearly 50-year aerospace career, former NASA engineer Lou Ramon was involved in a number of U.S. human spaceflight programs, from Gemini, Apollo, Skylab and Space Shuttle to the International Space Station. He is now a dedicated volunteer docent at the Space Foundation Discovery Center in Colorado Springs.
Among the many highlights during his career, Ramon is proud of working as part of the Apollo 11 mission, alongside astronauts Neil Armstrong and Buzz Aldrin. He knew astronaut Gene Cernan, who died last month, and he helped train Cernan for the EVA on Gemini 9 and one of the experiments onboard Apollo 17.
Ramon continues to be passionate about human spaceflight, and considers himself to be an "old-fashioned spaceman." He enjoys sharing his first-hand NASA experiences with Discovery Center visitors.
Ramon's passion was rewarded last month when executives from Jacobs Engineering, one of his former employers, visited the Discovery Center to present Ramon with their highest volunteer tribute, the Jacobs Community Care Award (pictured below) for his volunteer work with the Space Foundation and with Pikes Peak BEST Robotics.
Volunteering with the Space Foundation
The Space Foundation could not do the work we do without the generous and tireless support of our volunteers. We provide meaningful work for our volunteers who contribute directly to supporting our mission: to advance space-related endeavors to inspire, enable and propel humanity.
The benefits of volunteering with the Space Foundation include:
Having a positive impact on the exploration of space and the global benefits space provides
Enhancing your knowledge of space sectors, programs and organizations
Integrating volunteering with your education, professional training or career advancement
Meeting influential space leaders and others with a passion for space
Earning recognition throughout the year with various incentives
The four-day Space Symposium, held each spring at The Broadmoor in Colorado Springs, Colo., requires more than 300 volunteers, who may work from as little as four hours to as much as several months gearing up for this event. Volunteers who work a minimum of four hours at the Space Symposium receive:
Pass to a panel or featured speaker session
Exhibit Center entry
Use of the volunteer lounge for breaks and meals
Volunteer gift
Opportunity to participate in the premier gathering of the global space community
Learn more about volunteer opportunities here, or email [email protected].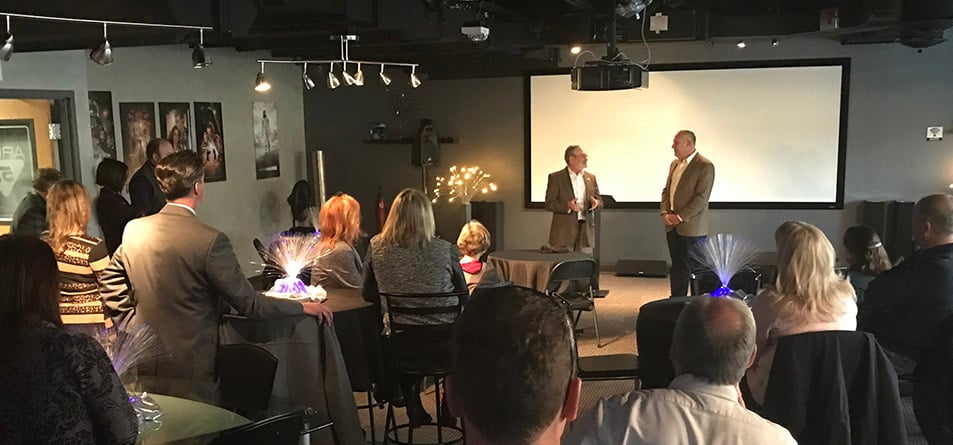 This article is part of Space Watch: February 2017 (Volume: 16, Issue: 2).
---
Posted in Spotlight