Space Symposium
---
Dine on The Timeless Spirit of Exploration
Written by: developer
by Kevin Cook, Space Foundation Vice President – Marketing & Communications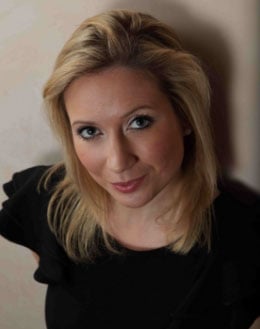 Join us for the 2017 Space Technology Hall of Fame Awards Dinner as we mark 30 years of space technology excellence with an evening of civil discourse, critical thinking and good citizenship.
Held during the last evening of the Space Foundation's 33rd Space Symposium, the Dinner is co-sponsored by SpaceX, with corporate host Col. Lee Rosen, USAF (Ret.), Vice President, Customer Operations & Integration, SpaceX.

Insightful space journalist and science broadcaster Sarah Cruddas (pictured) will be the evening's Master of Ceremonies.
"A passionate campaigner, Cruddas tirelessly promotes the wonders of space exploration."

Renowned humanities scholar, Clay Jenkinson will be special guest speaker, skillfully portraying Thomas Jefferson, visionary, statesman and student of the Enlightenment.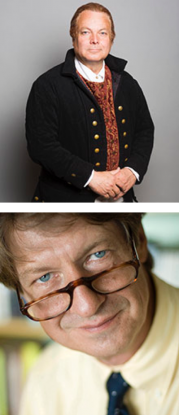 "Jenkinson is one of the most sought after humanities scholars in the nation."

Leading political satirist and journalist, P. J. O'Rourke, will join Mr. Jefferson in a lively discussion linking modern space exploration and the famed Lewis & Clark Expedition.
"O'Rourke never minces words or pulls his punches, whatever the subject.

Don't miss this capstone Space Symposium event.
Reserve dinner tickets in advance here.
See the video celebrating 30 years of the Space Technology Hall of Fame here.
This article is part of Space Watch: April 2017 (Volume: 16, Issue: 4).
---
Posted in Space Symposium