Education
---
Grant from Keysight Technologies Foundation to Fund Summer Program Scholarships
Written by: developer
Students will be launched into a memorable summer adventure with this critical scholarship support
Thanks to a $9,000 grant from Keysight Technologies Foundation, the Space Foundation will offer 60 partial scholarships for underrepresented youth to attend one Explore Space Experience weekly session.

In its second year, Explore Space Experience is designed and led by certified teachers, offering a variety of hands-on, immersive activities and experiences based on space and science, technology, engineering, art and mathematics (STEAM). Four uniquely themed, week-long Explore Space Experience sessions will be offered, with each session accommodating 50 students.
Held at the Space Foundation Discovery Center in Colorado Springs, the four themes are I heART Space, Mars Survivor, Sci-Fi World and Jedi Training. The goals of the program are to bring the excitement of STEAM to students as a future career; engage the students in learning 21st century skills, such as collaboration, cooperation, problem solving, imagination, leadership and technology; and, use project-based learning with students actively working for an extended period to investigate and respond to an authentic, engaging and complex question, problem or challenge.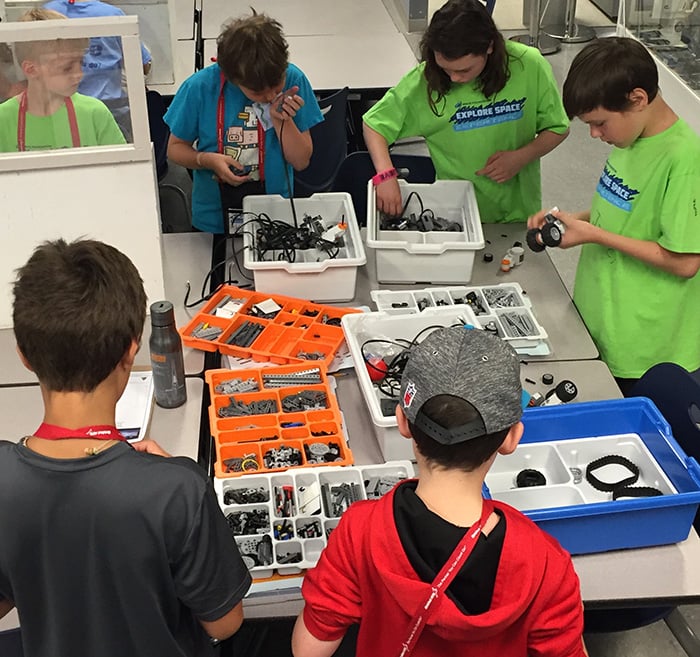 The scholarships, which will reduce the registration cost by half, are targeted toward students who would not otherwise have the resources available to attend this engaging STEM experience. Those eligible to apply for a scholarship are active duty military dependents, or participants in their school's free and reduced price meals program.
"At Keysight, we believe science and technology are enablers for a better world. A major focus for our community program is STEM education, with an emphasis on underrepresented groups," said Jenny Balderrama, who works at Keysight operations in Colorado Springs. "This scholarship support will bolster student success in STEM education, and we are proud to partner with the Space Foundation in advancing our shared vision of increasing student interest and achievement in STEM."

"The Space Foundation is reinventing education to inspire young minds by creating a place and programs that are engaging and get them excited about learning, especially in STEM, and Explore Space Experience is one such program," said Space Foundation Vice President – Education, Bryan DeBates. "We are extremely grateful to Keysight Technologies Foundation for the generous donation. This gift will allow students who might not otherwise be able to attend the program to be inspired, hopefully, to follow a STEM career path. Inspiring this next generation is a vision and goal that both Keysight and the Space Foundation share, and together, our impact is only stronger."
For more information on supporting STEM education programs, please call the Philanthropy department at 719-576-8000 or email [email protected].
For information on the Explore Space Experience, please visit https://www.discoverspace.org/events/explore-space-experience.
This article is part of Space Watch: May 2017 (Volume: 16, Issue: 5).
---
Posted in Education