Space Foundation News
---
Space Foundation Extends Local Community Outreach
Written by: developer
Community has always been important to the Space Foundation, from the global space community to our local community here in Colorado Springs, Colo.
Our Discovery Center team kicked off the summer with space fun, games and inspiration at the 42nd Annual Territory Days festival in Old Colorado City. Also, this summer our team has collaborated several times with the local libraries. According to the Literacy Project Foundation, 45 million Americans are functionally illiterate and read below a 5th grade level, making this outreach essential, not only to the success of our nation and next generation, but also to those who will lead the aerospace fields in the future.
On July 12, team members visited the Peterson AFB Library for Story Time, where they read Rosie Revere, Engineer, and raffled off two Space Certified products, a Tempur stuffed puppy and a copy of the children's book Space Boy and the Space Pirate.
Space Certified products are guaranteed to have stemmed from or been dramatically improved by technologies originally developed for space exploration or to have significant impact in teaching people about the value of space utilization.
The Pikes Peak Library District has also been visiting the Discovery Center on select dates for Summer Adventure Fun, and plans are in the works for the Space Foundation education team to visit more libraries and schools for story time this fall.
Vice President of Education, Bryan DeBates said, "The Space Foundation has been a huge part of this community for 34 years. Our mission is to inspire the next generation of explorers. We have a vested interest in seeing children grow up here, choose a STEM career field, and then stay to be a part of this community. It is important to educate families on the importance and wonder of space to create a science-literate public. There is no better avenue to do that than inspiring and educating the families of this community."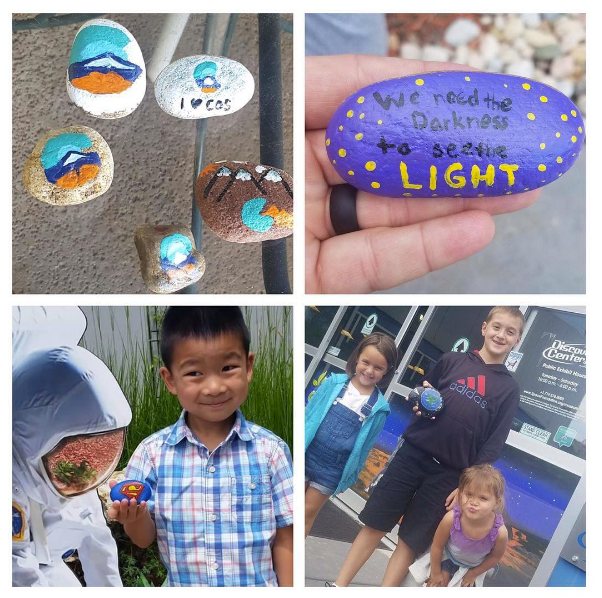 In July, the U.S. Air Force Academy Space Squadron (pictured below) visited the Discovery Center for a public presentation of its programs, part of the Space Foundation's Summer of Discovery guest presenter programming.
Our team has also been building relationships with our local community through a recent craze, 719 Rocks! These creative painted rocks are getting people engaged with the community and local businesses, spreading joy and helping us add the "A" to the STEAM fields (science, technology, engineering, art and mathematics).
Keep up to date with Space Foundation community outreach with our online calendar.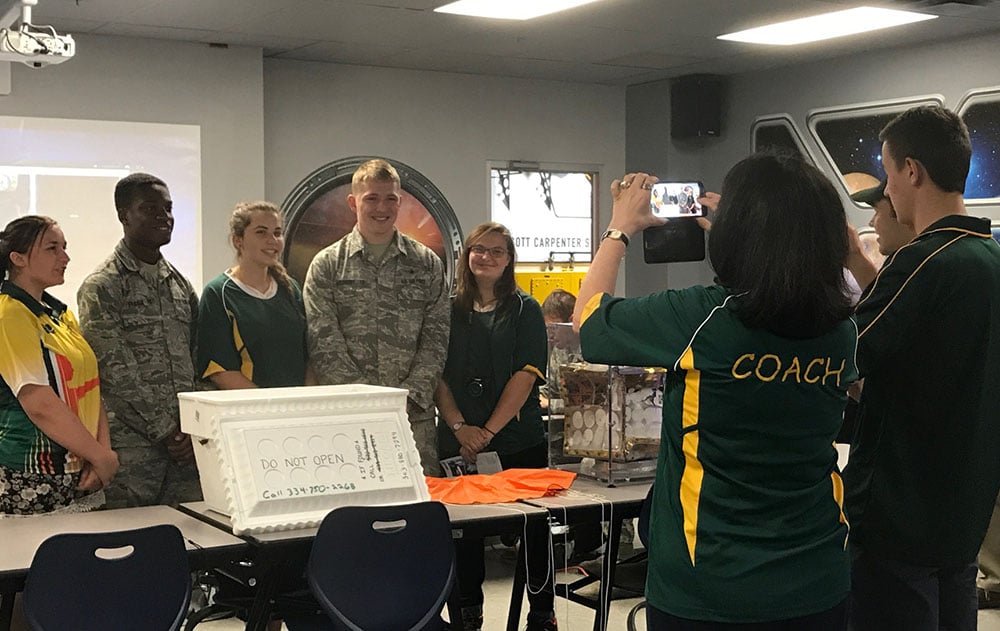 This article is part of Space Watch: August 2017 (Volume: 16, Issue: 8).
---
Posted in Space Foundation News