Education
---
Fill the Education Gap During School Closures with Free Snoopy STEM Lesson Plans
Written by: Andrew de Naray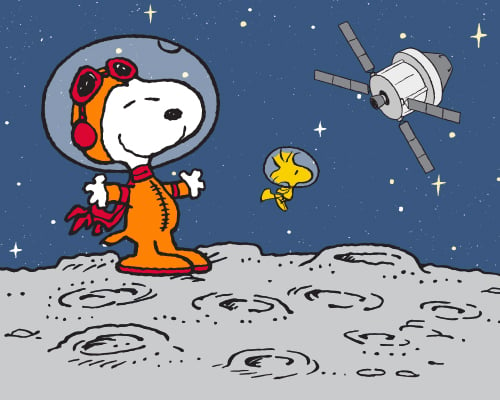 Schools are temporarily closing around the globe in an attempt to slow the advance of the COVID-19 novel coronavirus, leaving both educators teaching remotely and parents who are assisting their children to learn at home with the same question: What approach should I take to ensure that my kids stay engaged during this gap in traditional class time? The Space Foundation is here to help answer that question — with free downloadable STEM lesson plans for students in grades K–8.
In its ongoing quest to catalyze the next generation of space explorers, innovators, and entrepreneurs, the Space Foundation partnered with Peanuts to create 10 lesson plans, all of which are available as free downloadable Adobe Acrobat .pdf files at: https://www.discoverspace.org/education/for-educators/stem-lesson-plans/
(Adobe Reader is a free tool for viewing .pdf files. To download Adobe Reader, please visit this link)
The Space Foundation's accredited educators created these lesson plans using the timeless artwork of cartoonist Charles M. Schulz and featuring his iconic character Snoopy as an astronaut on the Moon. Containing projects that utilize commonly available materials, students join Snoopy to learn about constellations, space suits, rocketry, microgravity, and the various missions of the Apollo Program. Working through lesson plans that integrate subjects like Earth and space sciences, mathematics and more, students exercise skills like problem solving, performing investigations, constructing explanations, and information literacy. Each lesson also comes complete with extensions and online resources.
Snoopy's connection to the American space program started during the Apollo era, when NASA asked Schulz for permission to use America's favorite beagle as their mascot for mission safety. Now, Snoopy the Astronaut is back, helping today's students to become the space leaders of tomorrow by using space themes to boost their interest and skills in the subjects of science, technology, engineering, and mathematics.
---
Posted in Education