Space Foundation News
---
Space Companies Alter Course to Boost Ventilator Production in Fight Against COVID-19
Written by: Andrew de Naray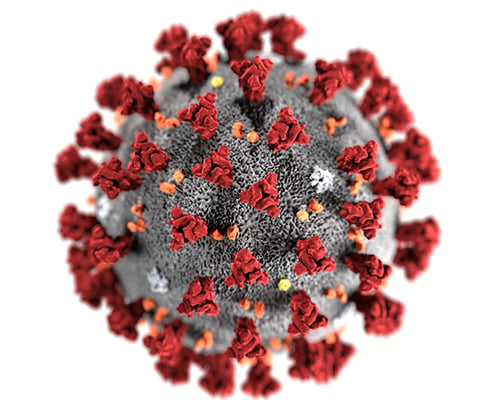 A novel coronavirus infection can, sometimes within just a matter of hours, escalate drastically into the life-threatening respiratory disease COVID-19, rendering patients unable to breathe — a reality that's making hospitals desperate for an increased supply of ventilators. Nightmarish stories from the front lines recount situations where doctors have had to make heartrending choices as to who receives a ventilator and who does not in situations where both patients are in critical need.
According to a 2018 study prepared by the Johns Hopkins Center for health security, the U.S. has about 160,000 ventilators. Most hospitals had an adequate number to serve patients before the pandemic struck, but with more than 802,000 confirmed cases of coronavirus in the U.S. as of this writing, and statistics indicating a relatively high rate of hospitalization, the need for more units is clear. Although it may seem incongruous, a constant in the aerospace industry since its inception has been providing life support to astronauts in their travels. That experience puts space companies in a uniquely qualified position to assist in the production of life-saving ventilators, and this article spotlights partners of the Space Foundation who have joined in the effort to produce more of the desperately needed medical devices.
SpaceX and Tesla founder Elon Musk has directed efforts to produce more ventilators to combat the shortage. In a March 18 tweet, Musk cited Tesla's sophisticated ventilation systems and the fact that SpaceX engineers have already developed life support systems for its Crew Dragon spacecraft as reasons why both companies would be well positioned to produce ventilators. On March 21, medical supply company Medtronic mentioned in a tweet that they'd partnered with SpaceX to discuss solutions, and in an April 4 follow up, Medtronic confirmed that SpaceX would ramp up production of solenoid valves for their ventilators, saying, "Our collaboration with @Tesla / SpaceX is bearing fruit. @SpaceX is now making a vital component for critical care #ventilators — more vents sooner for #COVID19 patients."
Meanwhile, on March 24, it was reported that Richard Branson's California-based Virgin Orbit, a launch firm spinoff of his Virgin Galactic commercial spaceline and aerospace company, had reached out to California Governor Gavin Newsom to see how they could help. California officials promptly put them in touch with the Bridge Ventilator Consortium, a group of experts specifically assembled to facilitate the quick production of simple ventilators to fight the pandemic. Virgin Orbit announced the ventilator project in a YouTube video on March 30, in which project leader Kevin Zagorski (who typically oversees the manufacturing of rocket engines) said the ventilators are, ″…a very, very simple and robust design that we can get out to the people who are in the most need, and the hospitals that are in the most need of devices like these very, very quickly."
On April 6, Virgin Orbit posted an update stating, "Since publicly announcing our COVID-19 ventilator project one week ago, we've made great progress on every front," and assuring that, "our team is literally working around the clock, seven days a week on this project." The company has submitted an Emergency Use Authorization application for the device and is awaiting FDA approval. To this, the update says, "we aspire to hit a production rate of one hundred per week within a week or so, doubling that within a week, and then doubling again in the subsequent weeks."
The United Kingdom, also heavily impacted by the virus with more than 133,000 cases as of this posting, has assembled a consortium of manufacturers under the moniker "VentilatorChallengeUK." Among the 27 participating companies are British aerospace company BAE Systems and multinational European aerospace company Airbus. The UK has only 5,000 ventilators available to its National Health Service, yet quickly realized that it may need as many as 30,000 units to accommodate the projected number of patients in need. The consortium of companies have joined forces to ramp up production of a ventilator designed by British company Smiths Group Plc, and in an undated media release, Smiths Group said that the support of these companies will allow for a rapid increase in production, "from hundreds a month to thousands a month to fulfill 10,000 units."
In an article published on the Airbus website on April 7, Martin Bolton, Head of Assembly at the company's Broughton facility in Wales said, "Airbus has a crucial role to play in the fight against COVID-19. Our engineers and technology teams are working flat out to respond to the challenge, and I'm proud to be a part of it." Likewise, a March 30 statement from BAE Systems said, "Our role in VentilatorChallengeUK is to help ramp up production of a proven ventilator design… We will be providing integrated, tested sub-systems and components, which makes best use of our strong project management and engineering skills, while saving significant time during final assembly of the ventilators."
These examples demonstrate how companies vital to today's space exploration are now proving themselves vital to the survival of Earth's citizens by helping to provide more life-saving devices to severely affected patients. The Space Foundation applauds these partner's efforts to save lives and provide critical support to emergency healthcare workers during this unfolding health crisis.
This article is the second in a series, highlighting how Space Foundation corporate partners are addressing the challenges of the COVID-19 pandemic. Read the first
article in the series here.
---
Posted in Space Foundation News