Research and Analysis
---
US Space Employment, Investments Resist Pandemic in 2020, Continue to Climb in 2021
Written by: Lesley Conn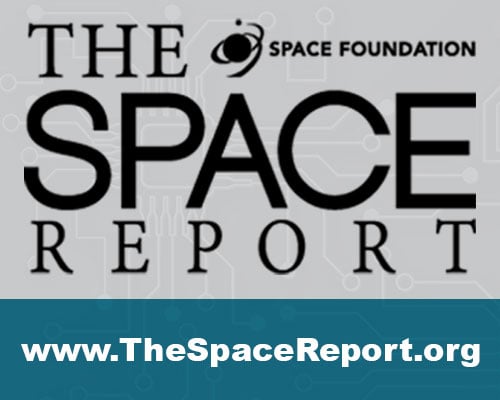 Job Growth, Strong Markets and 2020 Launch Vehicles Examined in 'The Space Report 2021 Q1' Released Today 
Key U.S. space sectors add nearly 5,000 workers in 2020
U.S. private space employment reaches nine-year high
Q1 mergers, acquisitions and investments total more than $15B
COLORADO SPRINGS, Colo. — April 14, 2021 — Space Foundation, a nonprofit advocate organization founded in 1983 for the global space ecosystem, today released "The Space Report 2021 Q1," which determined that despite the global COVID-19 pandemic, U.S. space sector employment and investment grew in 2020 and are continuing to post gains in the first quarter of 2021.
Analysis by "The Space Report" of U.S. Bureau of Labor Statistics for five key space sectors, those most closely aligned with the space industry, shows that hiring increased in all five, employing nearly 5,000 more workers in 2020, a 3.2% increase from 2019. Those new jobs helped propel private space employment to a nine-year high. In 2020, private space employment totaled 147,953 workers, the highest level since 2011, when 149,818 were employed. For one sector — Guided Missile and Space Vehicle Manufacturing — monthly BLS data shows another 1,000 employees hired from December 2020 to January 2021. That sector now has the highest employments levels since 1995, according to BLS data.
As hiring has grown, so has investment. In 2020, space-related mergers, buyouts and equity financings totaled $18.2 billion. In the first quarter of 2021, activity across those same areas generated $15 billion.
In stock market analysis, interest in Cathie Wood's ARK Investment Management space-related ETF fueled overall interest in space holdings, which helped propel the S-Network Space Index to a one-year gain of 97.5% as of March 23, 2021, nearly 11% higher than comparative indexes.
While non-space hiring and investment in the long run are expected to make greater gains as recovery progresses, the stability and growth of the space ecosystem during a pandemic shows its critical relevance to the overall economy and the ongoing development and diversification of space infrastructure that supports various global economies.
"The Space Report 2021 Q1" analysis also found that in regard to U.S. salaries, the average private sector space salary was $123,234, more than double the average salary for all U.S. private sector jobs of $59,202, and well above the average annual salary of $95,350 for STEM occupations, according to 2019 data, the most recent year available
"Space is now home to the most dynamic and innovative economy on the planet, and that is why Space Foundation's Center for Innovation and Education is so dedicated to enabling and expanding access to build a skilled workforce for tomorrow," said Tom Zelibor, CEO, Space Foundation. "There has never been a better time to find a place in the space economy."
Also Featured in 'The Space Report 2021 Q1'
Analysis of 2020 launch activity and maiden flights
Review of U.S. Space Force's first year and its ongoing mission goals
Evaluation of India's government space spending and exploration priorities
About The Space Report
The Space Report is the authoritative report on the global space ecosystem, covering space exploration and space-inspired industries on Earth. Published by Space Foundation since 2010, The Space Report, part of Symposium 365, is available on a subscription basis, providing policy analysts, congressional staff, investors, media, and space industry newcomers with research and insight on trends and opportunities with informative articles and quarterly reports. Highlighting each report is an overview of the latest data available on the space economy, space infrastructure and other key industry indicators as well as analysis of commercial, government and educational events impacting business, workforce and our daily lives. For more information, please visit www.thespacereport.org.
About Symposium 365
Symposium 365, a division of Space Foundation, is the premier source for media and events in the global space ecosystem, offering authoritative news and information and venues for networking and conducting business via the world-renowned Space Symposium, The Space Report and Symposium 365 Digital Platform. Serving commercial, government and education sectors, Symposium 365 produces signature programming — live and online — for professionals, entrepreneurs, educators and students to learn, connect and conduct business 365 days a year. To learn more about Symposium 365, please visit www.symposium365.org.
About Space Foundation
Space Foundation is a nonprofit advocate organization founded in 1983, offering a gateway to education, information and collaboration for space exploration and space-inspired industries that define the global space ecosystem. Driven by a partnership model, Space Foundation operates three divisions that unite the entire spectrum of stakeholders — business, government, education and local communities — through corporate membership, sponsorship, fundraising and grants: Center for Innovation and Education is a lifelong learning platform. Symposium 365 is the premier source for media and events, including the world-renowned Space Symposium. Global Alliance facilitates collaboration around the world. Visit Space Foundation at www.SpaceFoundation.org, and follow us on Facebook, Twitter, Instagram, LinkedIn and YouTube.
###
All brand names and product names are trademarks or registered trademarks of their respective companies.
Tags: Space Foundation, The Space Report, Symposium 365, space economy, space technology, space innovation, space ecosystem, space advocate, space commerce, space exploration, space employment, space investment
Media Contacts:
Rich Cooper
Vice President, Strategic Communications & Outreach
Space Foundation
(202) 596-0714
[email protected]
Dottie O'Rourke
TECHMarket Communications
(650) 344-1620
[email protected]
---
Posted in Research and Analysis