Public Policy and Government Affairs
---
Biweekly Washington, D.C. Update for the Week Ending January 28, 2022
Written by: Elizabeth Anderson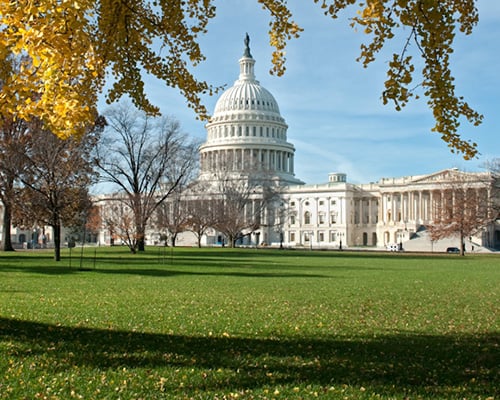 This week in Washington, D.C., NASA announced a shift towards Gateway construction instead of Lunar landings after Artemis 3, the Federal Trade Commission (FTC) sued to block Lockheed Martin's acquisition of Aerojet Rocketdyne, longtime military space advocate Representative Jim Cooper will retire from Congress, and news broke that Congress may require a short-term continuing resolution (CR) as they finalize negotiations on an omnibus funding bill in advance of the February 18th deadline.
Space Foundation Virtual Events

Space Matters
The first episode of Space Matters, a series that convenes well known policy influencers for high level space policy conversations in monthly conversations on emerging topics and trends within the global space economy, released January 13th. Please join former NASA Administrator Jim Bridenstine, Congressman Bob Walker, and Laetitia Garriott de Cayeux in their first Space Matters discussion: https://www.spacesymposium365.org/agenda/space-matters/.
Start Here For Space Season 3
Season three of Start Here for Space will premiere next Tuesday, February 1st with "Intro to Orbital Mechanics" featuring The Aerospace Corporation's Dr. Kerstyn Auman. Dr. Auman provides an overview of foundational orbital mechanics, insight into her role as an aerospace engineer, and discusses connections between orbital mechanics and space policy. Catch the first episode of Season 3 here: https://www.spacesymposium365.org/agenda/start-here-for-space-orbital-mechanics/.
United States Space Policy Updates
International Space Policy Updates
Space Industry Updates
Space Leader Profile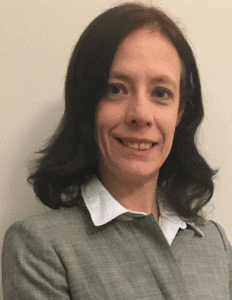 Hypersonic technology, though not a new technology, has taken the news and defense industries by a storm in the last two years due to public displays by Russia and China. The United States is not far behind its competitors in having an active hypersonic arsenal in part thanks to Dr. Gillian Bussey.
Before working for the Office of the Undersecretary of Defense Research and Engineering (OUSD(R&E)), Dr. Bussey attended MIT where she focused on security studies and physics. She then obtained a Master's and Ph.D. in aerospace engineering from the University of Maryland. Dr. Bussey continued to study and work as a Graduate Research Assistant at the University of Maryland, all while working as a Science, Technology, and Weapons Analyst for the CIA.
Dr. Bussey is the first Director of the Joint Hypersonics Transition Office (JHTO) which is part of the Office of the Undersecretary of Defense, Research, and Engineering, Advanced Capabilities. She oversees a $100 million budget for key efforts and programs like the HyFly2 Propulsion System, Technology Transition Plans, and the University Consortium for Applied Hypersonics (UCAH) under a goal of fostering university, government, and private sector relations and expediting hypersonic development.
Dr. Bussey is an American Institute of Aeronautics and Astronautics (AIAA) Associate Fellow and believes that strong science and technology (S&T) strategy based in engineering is  "…essential for battlefield dominance in 2025 and beyond."
Reading Corner
This interactive article provides a background into each of the fallen NASA Astronauts prior to the 55th anniversary of the Apollo 1 disaster on January 27th, 1967.
Fun Fact
In 1965, astronauts Wally Schirra and Thomas Stafford, on the Gemini 6 mission, were woken up by singer Jack Jones' parody of "Hello Wally" to the tune of the hit Broadway song "Hello Dolly".
---
Posted in Public Policy and Government Affairs