Space Foundation Press Releases
---
James Webb Space Telescope Program Team Selected to Receive 2023 John L. 'Jack' Swigert, Jr., Award for Space Exploration
Written by: Space Foundation Editorial Team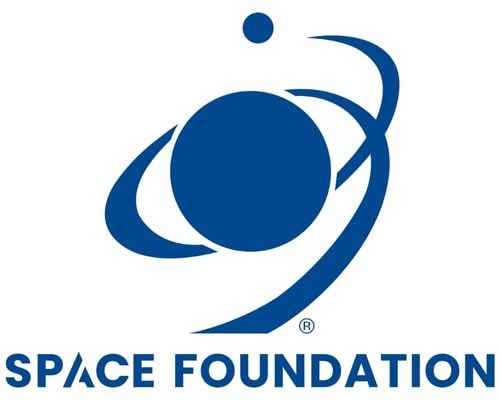 COLORADO SPRINGS, Colo. – Jan. 25, 2023 – Space Foundation, a nonprofit organization founded in 1983 for the global space ecosystem, today announced that it has selected the James Webb Space Telescope team as the recipient of the 2023 John L. "Jack" Swigert, Jr., Award for Space Exploration. The award will be presented on Monday, April 17, during the opening ceremony of Space Symposium at The Broadmoor in Colorado Springs.
Webb, the world's premier space science telescope, launched Dec. 25, 2021. In 2022, the Webb team successfully completed an intricate series of deployments to unfold the observatory into its final configuration in space. They then precisely aligned its mirrors to within nanometers, set up and tested its powerful instruments, and officially began Webb's mission to explore the infrared universe.
"Within its first year of operations, the work and revelations by the James Webb Space Telescope team opened an entirely new chapter of knowledge and inspiration that will forever change our lives and history," said Space Foundation CEO Tom Zelibor. "This is an unparalleled achievement and is transforming astronomy and space science while delivering new inspiration and imagination to every generation and corner of our planet. The partnerships and collaborations between nations, researchers, industry members and more have also highlighted the incredible things we can do together as we promote knowledge and the peaceful exploration of space."
With its optics performing nearly twice as well as the mission required, Webb is discovering some of the earliest galaxies ever observed, peering through dusty clouds to see stars forming, and delivering a more detailed view of the atmospheres of planets outside our solar system than ever before. Webb has also captured new views of planets within our solar system, including the clearest look at Neptune's rings in decades.
"The James Webb Space Telescope team represents the best of our humanity and an enduring pursuit to better understand the cosmos. Every new image is a new discovery," said NASA Administrator Bill Nelson. "Webb is the culmination of decades of persistence and once-unthinkable human ingenuity made possible by international partnerships. Together, we are unfolding the universe and inspiring the world."
The John L. "Jack" Swigert, Jr., Award for Space Exploration recognizes extraordinary accomplishments by a company, space agency, or consortium of organizations in the realm of space exploration and discovery. The award honors the memory of astronaut John L. "Jack" Swigert, Jr., one of the inspirations for the creation of Space Foundation. A Colorado native, Swigert served with retired U.S. Navy Captain James A. Lovell, Jr. and Fred Haise on the legendary Apollo 13 lunar mission, which was aborted after the perilous rupture of an oxygen tank while en route to the Moon. People around the world watched as NASA overcame tremendous odds and returned the crew safely to Earth. In that spirit of accomplishment, the Jack Swigert Award is presented annually at Space Symposium by Space Foundation.
For additional details on Space Foundation's Space Symposium to be held April 17-20, 2023, visit www.spacesymposium.org.
About James Webb Space Telescope
Webb, an international mission led by NASA with its partners ESA (European Space Agency) and CSA (Canadian Space Agency), is the world's premier space science observatory. Its design pushed the boundaries of space telescope capabilities to solve mysteries in our solar system, look beyond to distant worlds around other stars, and probe the mysterious structures and origins of our universe and our place in it.
NASA Headquarters, Washington oversees the Webb telescope mission. NASA Goddard manages Webb for the agency and oversees work on the mission performed by the Space Telescope Science Institute, Northrop Grumman, and other mission partners. In addition to Goddard, several NASA centers contributed to the project, including the agency's Johnson Space Center in Houston, Jet Propulsion Laboratory in southern California, Marshall Space Flight Center in Huntsville, Alabama, Ames Research Center in California's Silicon Valley, and others.
For more information about the Webb mission, visit www.nasa.gov/webb.
About Space Symposium
Space Symposium, hosted by Space Foundation since 1984, is the premier assembly for the global space ecosystem. The live event, held in Colorado Springs, Colorado, is widely attended by commercial and government leaders, professionals, entrepreneurs, and teachers around the globe. To learn more about Space Symposium, visit www.spacesymposium.org.
About Symposium 365
Symposium 365 is the premier source for information and events in the global space ecosystem, offering authoritative news and insight as well as opportunities for networking and conducting business via Space Symposium and The Space Report. Serving commercial, government and education sectors, programs and resources are delivered in-person and online around the globe. To learn more about Symposium 365, visit www.spacesymposium 365.org.
About Space Foundation
Space Foundation is a nonprofit organization founded in 1983, offering information, education and collaboration for global space ecosystem. Driven by partnerships, Space Foundation unites the entire spectrum of stakeholders – business, government, education and local communities – through support from corporate members, sponsors, fundraising and grants. Visit Space Foundation at www.SpaceFoundation.org, and follow us on Facebook, Twitter, Instagram, LinkedIn and YouTube.
###
All brand names and product names are trademarks or registered trademarks of their respective companies.
Tags: Space Foundation, Space Symposium, Symposium 365, space industry event, space economy, space technology, space innovation, space ecosystem, space commerce, space exploration, space-inspired industries, John L. Jack Swigert Jr. Award for Space Exploration, NASA, James Webb Space Telescope
Media Contacts:
Rich Cooper
Vice President, Strategic Communications & Outreach
Space Foundation
(202) 596-0714
[email protected] Dottie O'Rourke
TECHMarket Communications
(650) 344-1260
[email protected] Natasha Pinol|
James Webb Space Telescope Program Communications Lead
NASA Headquarters
(202) 358-0930
[email protected]
---
Posted in Space Foundation Press Releases