Space Foundation Press Releases
---
Nature's Fynd, NASGRO, Syncom Announced as 2023 Space Technology Hall of Fame Inductees
Written by: Space Foundation Editorial Team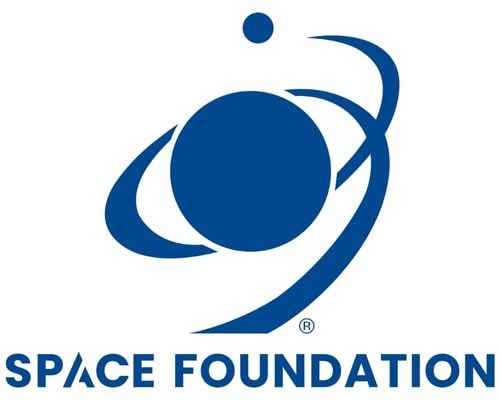 COLORADO SPRINGS, Colo. — March 8, 2023 — Space Foundation, a nonprofit organization founded in 1983, offering information, education and collaboration for the global space ecosystem, today announced that three leading-edge technologies developed for space will be inducted as the 2023 class into the organization's Space Technology Hall of Fame®. The induction ceremony will occur during the annual Space Symposium, to be held April 17-20, at The Broadmoor in Colorado Springs.
The 2023 inductees are:
Nature's Fynd
NASGRO®
Syncom
Founded in 1988, the Space Technology Hall of Fame recognizes the life-changing technologies emerging from global space programs; honors the scientists, engineers and innovators responsible; and communicates to the public the importance of these technologies as a return on investment in space exploration.
"This year's Space Technology Hall of Fame inductees continue a tradition of excellence in innovation while changing life on Earth for the better," said Space Foundation CEO Tom Zelibor. "Their enduring impacts showcase the value-added difference that space makes to all our lives as we explore, innovate and pioneer our most challenging of frontiers. Each of this year's inductees are an inspiration and we look forward to celebrating their legacy making achievements at Space Symposium in April." 
2023 Space Technology Hall of Fame Inductees
Nature's Fynd
Nature's Fynd is a Chicago-based company providing commercial meat and dairy substitutes using Fy, a protein-rich microbe which the company uses as its main ingredient.
Fy (Fusarium strain flavolapis), the main ingredient in Nature's Fynd products, was originally discovered in geothermal springs in Yellowstone National Park. Due to its small environmental footprint, high nutritional value, and ease of producing, Fy was held up as a possible candidate for sustainable sustenance in space. Realizing this potential, NASA sent a sample of Fy to the International Space Station in July 2022, where it was discovered that the microbe could indeed be grown in microgravity.
NASGRO
NASGRO is a software analysis tool designed by NASA to analyze fractures in mechanical systems, reducing the likelihood of parts breaking and systems failing.
Originally conceived in the 1960s by NASA's Royce Forman to prevent fatigue failures in mechanical parts in NASA missions, NASA/FLAGRO, which later became NASGRO in the 1990s, was recognized for its ability to vastly improve safety and sustainability. Realizing the importance of this technology, NASA partnered with Southwest Research Institute (SwRI) to expand the software for commercial use, allowing the tool to be used to improve a wide array of systems in the aerospace industry and beyond. Perhaps most notably, NASGRO was used for the Space Shuttle Program and during the construction of the James Webb Space Telescope.
Syncom 
The Syncom program, consisting of the satellites Syncom 1, 2 and 3, was the first mission to develop and implement geostationary (GEO) satellites.
The Hughes Aircraft Company, under the direction of Harold Rosen, Donald D. Williams and Thomas Hudspeth, created the first GEO satellites, completely revolutionizing the world of satellite communication. Funding by NASA in the amount of $4 million allowed the Boeing heritage company to realize their technology, eventually leading to the launch of the Syncom 1, 2 and 3 GEO satellites between 1963 and 1964. The Syncom satellites proved that long distance communication could be facilitated through GEO much more cheaply and efficiently than through the standard low-earth orbit (LEO) satellites. In a massive step forward for the satellite and communications industries, the Syncom satellites were even used to facilitate a call between President Kennedy and the Nigerian Prime Minister (the first call between heads of state using satellite relay) and send televised images of the 1964 Tokyo Olympic games to American viewers. Over 180 GEO satellites, all based on the original Syncom platform, are still in use today.
To view all Space Technology Hall of Fame inducted technologies, please visit www.spacefoundation.org/inducted-technologies/.
About Space Symposium
Space Symposium, hosted by Space Foundation since 1984, is the premier assembly for the global space ecosystem. The live event, held in Colorado Springs, Colorado, is widely attended by commercial and government leaders, professionals, entrepreneurs and teachers around the globe. To learn more about Space Symposium, visit www.spacesymposium.org.
About Space Foundation 
Space Foundation is a nonprofit organization founded in 1983, offering information, education and collaboration for the global space ecosystem. Driven by partnerships, Space Foundation unites the entire spectrum of stakeholders — business, government, education and local communities — through support from corporate members, sponsors, fundraising and grants. Visit Space Foundation at www.SpaceFoundation.org, and follow us on Facebook, Twitter, Instagram, LinkedIn and YouTube.
###
All brand names and product names are trademarks or registered trademarks of their respective companies.
Tags: Space Foundation, Space Symposium, Space Technology Hall of Fame, Nature's Fynd, NASGRO, Syncom, NASA, space industry event, space technology, space innovation, space ecosystem, space exploration, space-to-Earth industries
Media Contacts:
Rich Cooper
Vice President, Strategic Communications & Outreach
Space Foundation
(202) 596-0714
[email protected]
Dottie O'Rourke
TECHMarket Communications
(650) 344-1260
[email protected]
---
Posted in Space Foundation Press Releases