Space Certification Program
---
Space Certification Partner Psoria-Shield to be Acquired by Wellness Center USA
Written by: developer
A share exchange agreement has been signed for Space Foundation Certification Partner Psoria-Shield Inc., of Tampa, Fla., to be acquired by Wellness Center USA Inc., a healthcare and nutraceutical company based in Schaumburg, Ill.
Psoria-Shield's FDA cleared, patent-pending flagship product Psoria-Light® is the first deep UV LED targeted phototherapy device to effectively treat psoriasis, eczema, alopecia areata, vitiligo and other ultraviolet-treatable skin diseases affecting an estimated 11 percent of the world's population.

About Psoria-Shield
Psoria-Shield's unique emitter adapts deep UVLED technology jointly developed and utilized for photoelectron generation projects by Stanford University, NASA Ames Research Center, NASA Goddard Space Flight Center and the European Space Agency (ESA).
The original technology was developed in part for the Laser Interferometer Gravitational-Wave Ground Observatory (LIGO) (Laser Interferometer Ground Observatory) and LISA (Laser Interferometer Space Antenna) projects for photoelectron generation as part of the charge management system for gravitational wave measurement systems. Psoria-Light® technology incorporates a multitude of deep UVLEDs sufficient to offer high-dosage, therapeutic, targeted UVA and NB-UVB phototherapy.
About Wellness Center USA Inc.
Wellness Center USA Inc. is a newly formed business created to address important healthcare and wellness needs. Its first business unit is an online market place for modern nutrition vitamins and supplements. Its products are amino acid based and sold to the general public and sports minded enthusiasts.
Wellness Center USA Inc.'s second business unit will be the recently announced acquisition of CNS Wellness, an operating cognitive science clinic business specializing in the treatment of behavioral health disorders.
About Space Certification™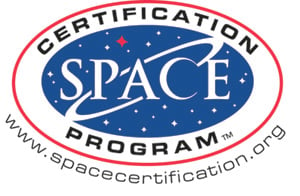 Products and services that display the Space Certification™ seal are guaranteed to have stemmed from or been dramatically improved by technologies originally developed for space exploration or to have significant impact in teaching people about the value of space utilization. Developed and administered by the Space Foundation, the world's foremost advocate for all sectors of the space industry, the Space Certification program serves three purposes:
Providing a unique marketing edge for Space Certification partners
Demonstrating to the public how space technologies now improve life on Earth
Making space knowledge more interesting and accessible to everyone
There are three classifications of Space Foundation Certified Products:
Certified Technology Products – Products or services that directly result from space technology or space program development or advances in space technology
Certified Educational Products – Products used in educational environments to stimulate interest in and knowledge about space
Certified Imagination Products – Entertainment products, games or toys that increase interest in and excitement for space and inspire new generations to take an active interest in space
Space Certification products and services have been scrutinized by the Space Foundation, which works closely with NASA, the European Space Agency (ESA) and other organizations engaged in space research and development to identify and validate that they are eligible for and deserving of recognition. For more about Space Certification, go to www.spacefoundation.org/space-certification.
This article is part of Space Watch: July 2012 (Volume: 11, Issue: 7).
---
Posted in Space Certification Program