Space Foundation Press Releases
---
Sigourney Weaver will Headline Space Technology Hall of Fame® Dinner
Written by: developer
COLORADO SPRINGS, Colo. (Dec. 3, 2012) – Actor Sigourney Weaver will be the featured speaker at the Space Technology Hall of Fame® dinner on April 11, 2013, at the 29th National Space Symposium, to be held at The Broadmoor Hotel in Colorado Springs, Colo.
Presented annually by the Space Foundation, the Space Technology Hall of Fame® dinner honors extraordinary technologies originally developed for space that now improve life here on Earth. The 2013 recipients will be named early next year.
Wrapping up four days of Space Symposium activities, the dinner is traditionally known for its outstanding speakers, which over the past few years have included astrophysicist Neil deGrasse Tyson, Bill Nye the Science Guy®, actor Leonard Nimoy and political satirist P.J. O'Rourke. The dinner is co-sponsored by SpaceX.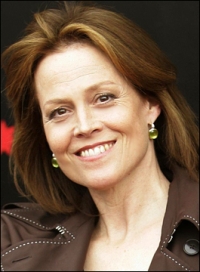 About Weaver
Academy Award nominated and Golden Globe winning actor Sigourney Weaver has created a host of memorable characters, both dramatic and comic, in films ranging from Ripley in Alien to Dian Fossey in Gorillas in Mist. Born and educated in New York City, Weaver graduated from Stanford University and received a master's degree from the Yale School of Drama.
Weaver made her motion picture debut in Ridley Scott's blockbuster Alien. She later reprised the role of Warrant Officer Ripley in James Cameron's Aliens, which earned her Academy Award and Golden Globe nominations for best actress. She brought Ripley back to life in David Fincher's Aliens 3, which she also co-produced, and Alien Resurrection for director Jean-Pierre Jeunet.
Weaver received a Tony Award nomination for her starring role in Hurlyburly on Broadway, directed by Mike Nichols. For her television work, Weaver received Emmy, Screen Actors' Guild and Golden Globe nominations for outstanding performance by a female for her role as Mary Griffith in Lifetime's Prayers for Bobby, which was also Emmy and Golden Globe nominated for Outstanding Made for Television Movie. She also appeared in the PBS mini-series The Best of Families.
About the Space Technology Hall of Fame®
Since 1988, the Space Technology Hall of Fame® has honored those who transform technology originally developed for space exploration into products and services that help improve the quality of life here on Earth. Dozens of technologies and hundreds of individuals and organizations have since been recognized. Visit www.SpaceTechHallofFame.org for more details.
About the Space Symposium
The Space Symposium will be held April 8 -11 and offers presentations and panels covering all aspects of space, plus special events and presentation of several prestigious space-related awards. Returning for 2013 will be the New Generation Space Leaders programs for young, up-and-coming space professionals, age 35 and younger.
The Space Symposium is offered in conjunction with Cyber 1.3, which examines the evolution of cyberspace. Separate registration is required for Cyber 1.3 and secure online registration for both is available online at www.NationalSpaceSymposium.org. For 2013, active military and government attendees will receive discounted 2010 rates, and industry attendees can save money by registering before Jan. 11.
Co-Sponsors
Confirmed co-sponsors include: a.i. solutions; Aeroflex; Arianespace, Inc.; Ball Aerospace & Technologies Corp.; Barrios Technology; Blue Ridge Networks; Colorado Springs Convention & Visitors Bureau;  General Dynamics; GMV USA; Lockheed Martin; Moog; Northrop Grumman; Pratt & Whitney Rocketdyne; Raytheon; Secure World Foundation; Space Systems/Loral; SpaceX; Stellar Solutions; The Boeing Company; United Launch Alliance
Learn the benefits of sponsorship at www.nationalspacesymposium.org/co-sponsors.
About the Space Foundation
The foremost advocate for all sectors of the space industry and an expert in all aspects of space, the Space Foundation is a global, nonprofit leader in space awareness activities, educational programs that bring space into the classroom and major industry events, including the National Space Symposium, all in support of its mission "to advance space-related endeavors to inspire, enable and propel humanity." The Space Foundation publishes The Space Report: The Authoritative Guide to Global Space Activity and provides three indexes that track daily U.S. stock market performance of the space industry. Through its Space Certification™ and Space Technology Hall of Fame® programs, the Space Foundation recognizes space-based technologies and innovations that have been adapted to improve life on Earth. The Space Foundation was founded in 1983 and is based in Colorado Springs, Colo. Its world headquarters features a public Visitors Center with two main areas – the El Pomar Space Gallery and the Northrop Grumman Science Center featuring Science On a Sphere®. The Space Foundation also conducts research and analysis and government affairs activities from its Washington, D.C., office and has a field office in Houston, Texas. For more information, visit www.SpaceFoundation.org. Follow us on Facebook, LinkedIn and Twitter, and read about the latest space news and Space Foundation activities in Space Watch.
# # #
---
Posted in Space Foundation Press Releases