Spotlight
---
Ariane 5 Model Added to El Pomar Space Gallery
Written by: developer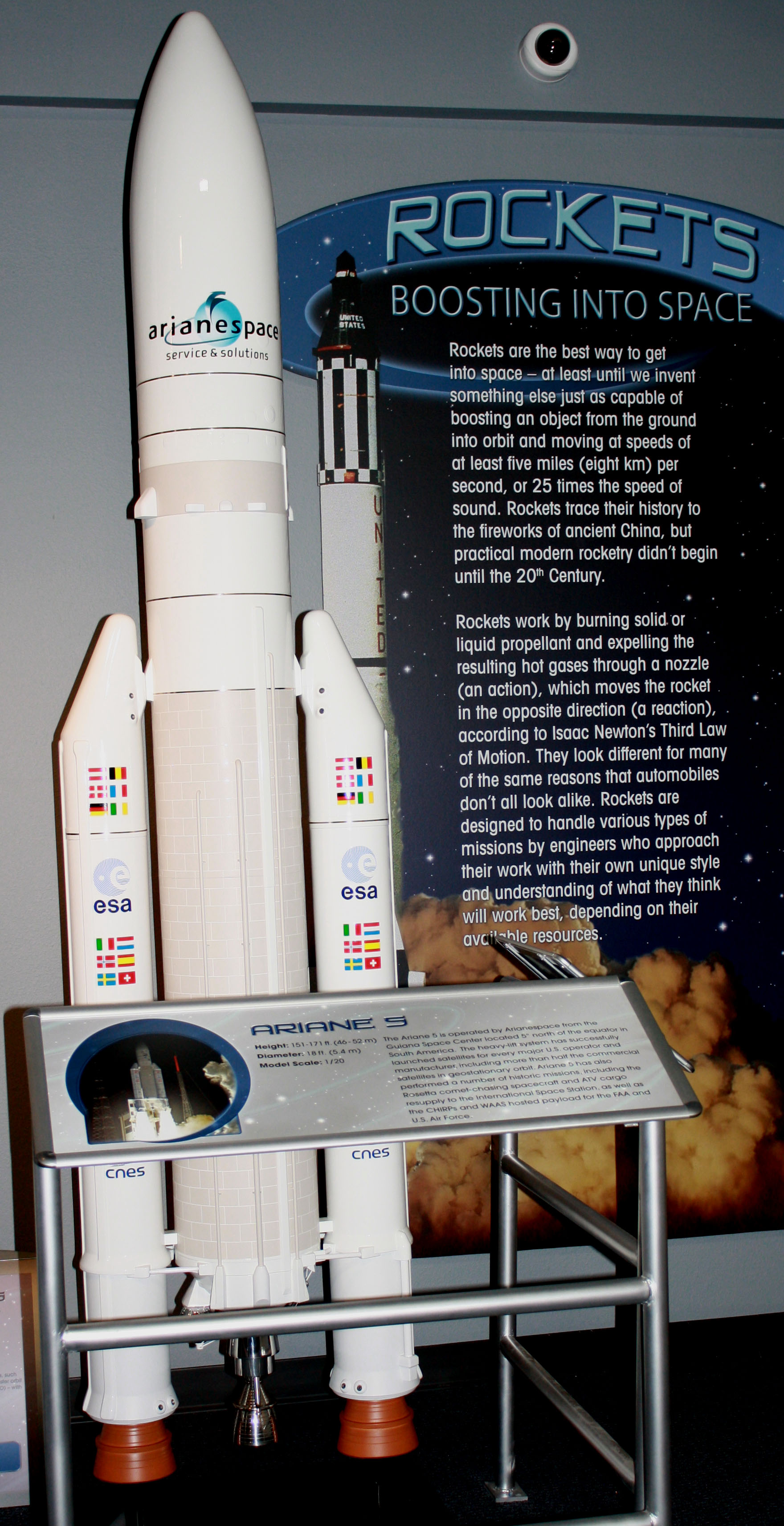 A 1/20th scale model of the heavy-lift Ariane 5 has been added to the rocket display at the El Pomar Space Gallery in the Space Foundation Visitors Center.
Operated by Arianespace from the Guiana Space Center, the Ariane 5 has launched satellites for every major U.S. operator and manufacturer including more than half the commercial satellites in geostationary orbit. Its historic missions include the Rosetta comet-chasing spacecraft, ATV cargo resupply to the International Space Station and the CHIRPs and WAAS hosted payload for the FAA and U.S. Air Force. The model was donated by Arianespace. The actual rocket is 151-171 ft. (46-52 m) tall and 18 ft. (5.4 m) in diameter.
The Space Foundation Visitors center is open every Tuesday and Thusday and the first Saturday of the month from 10:00 a.m. to 5:00 p.m. For more information, click here.
This article is part of Space Watch: January 2013 (Volume: 12, Issue: 1).
---
Posted in Spotlight