Education
---
Teachers: Sign up Now for Space Across the Curriculum
Written by: developer
The Space Foundation's Space Across the Curriculum courses provide teachers with a unique opportunity to develop extraordinary classroom skills, while at the same time earning credit for professional development or toward a master's degree.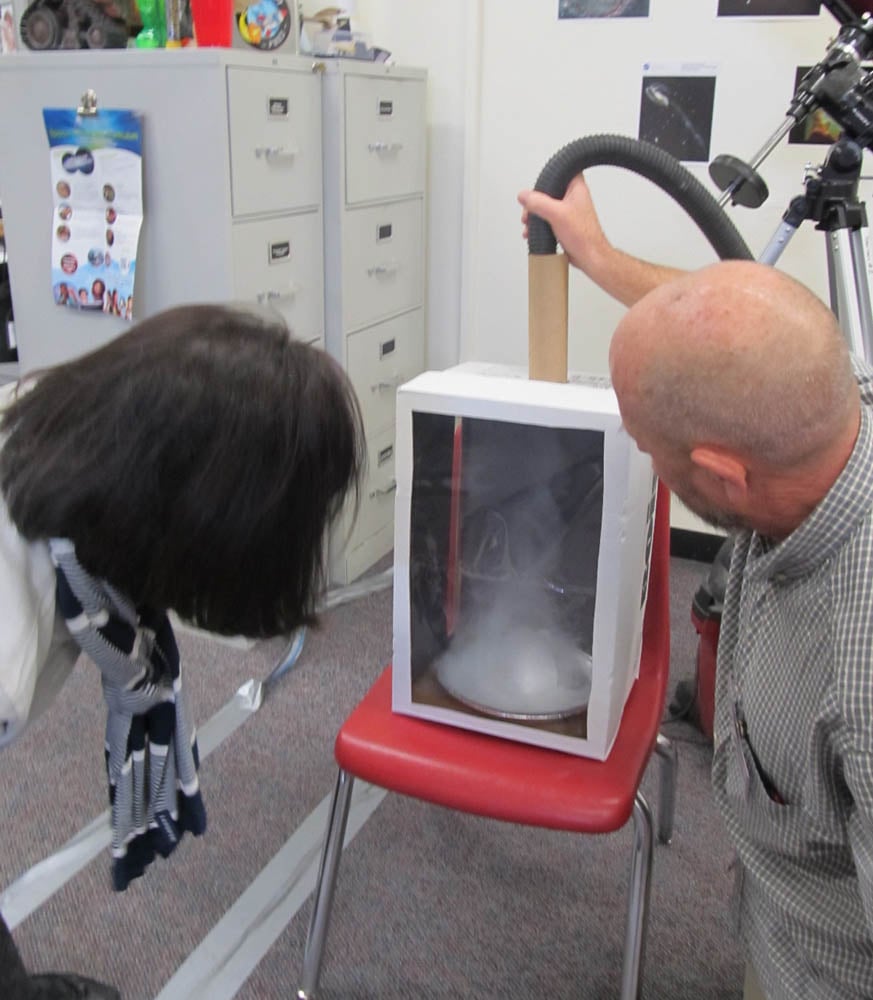 These week-long intensive, graduate-level courses for PreK-12 educators provide space-related science, technology, engineering and mathematics (STEM) content that is instantly transferable to the classroom. All courses are experiential, hands-on and focused on national standards and STEM principles. Although the underlying focus is on STEM, the courses are structured to adapt lessons to all grade levels and all curriculum areas. Participants do NOT need to be science or math teachers. Public, private and homeschool teachers from around the globe are welcome.
Participants can earn continuing education credits or graduate credits or can apply Space Across the Curriculum courses toward master's degrees at:
Colorado State University-Pueblo (CSU-Pueblo): School of Education Master of Education and Continuing Education programs with a space studies emphasis
Regis University: School for Professional Studies Master of Education emphasis Space Studies
University of Colorado at Colorado Springs (UCCS): College of Education Curriculum and Instruction emphasis Science Education/Space Studies
Classes Offered
June 17-21, 2013
Space Foundation World Headquarters, Colorado Springs, Colo.
Meteorology and Space Weather
Examine the different areas of meteorology and how to incorporate them into the classroom. Hands-on lessons will be used to teach meteorology along with a trip to the National Oceanic and Atmospheric Administration (NOAA).
July 8-12, 2013
Space Foundation Discovery Institute, Colorado Springs, Colo.
Pre-K-2 Early Childhood Space Exploration
Centered on space and science education for early learners, the Space Foundation's PreK-2 Early Childhood Space Exploration course provides tools to inspire eager young minds through inquiry-based learning. The curriculum includes age-appropriate, hands-on activities that participants can immediately use with their students to instill the excitement and wonderment of space.
See details at www.spacefoundation.org/education.
Pictured: Teachers in the Space Foundation Space Across the Curriculum continuing education course Meteorology and Space Weather create a "tornado" in a box.
This article is part of Space Watch: April 2013 (Volume: 12, Issue: 4).
---
Posted in Education