Space Foundation News
---
Summer of Discovery an Unqualified Success
Written by: developer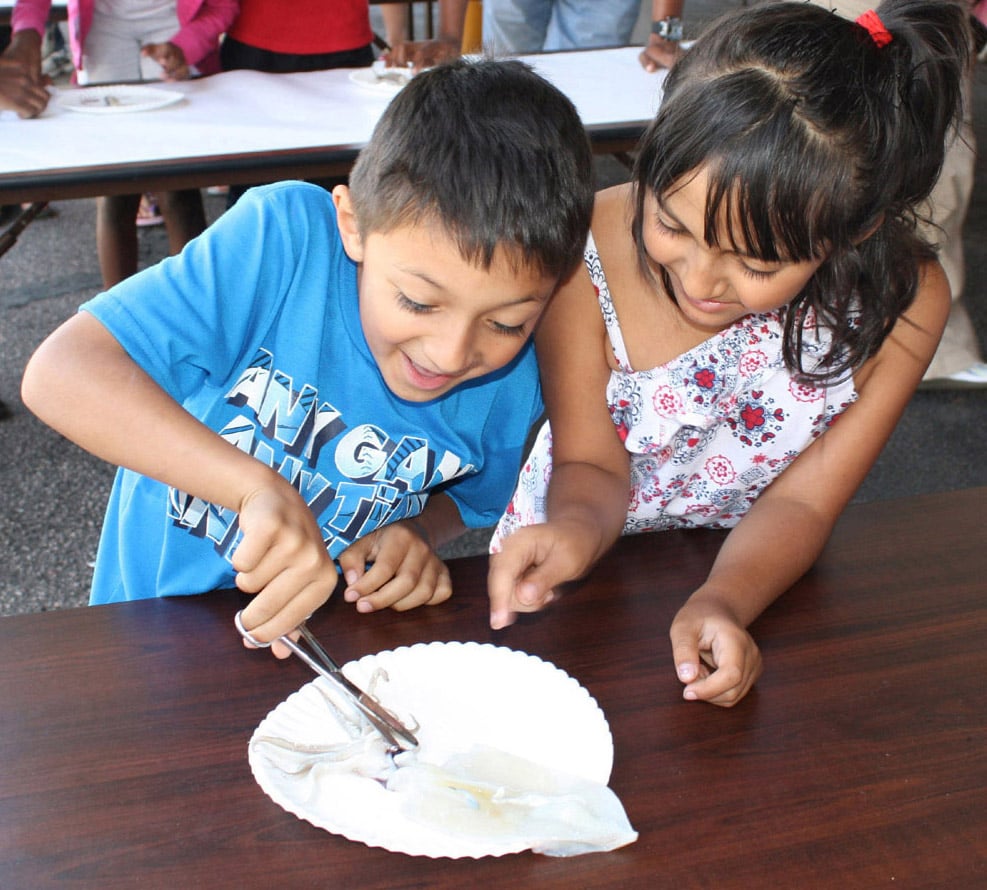 The first month of the Summer of Discovery at the new Space Foundation Discovery Center exceeded all expectations for enthusiastic community participation, attracting families, day campers, seniors, bus tours and teens.
The Space Foundation Discovery Center is the region's only space, science and technology attraction, and is open to the public from 10:00 a.m. to 5:00 p.m., Tuesdays through Saturdays. The Discovery Center is located at 4425 Arrowswest Dr., Colorado Springs, Colo.
This summer, each week at the Discovery Center focuses on a specific theme, culminating with a full day of special activities each Saturday, included in the price of the Saturday admission.
Daily admission is $9 for adults, $7 for seniors (age 65+), $7 for college students with I.D., $3 for children ages 4-17. Children age three years and younger are admitted free.
Admission is free with military I.D., to those affected by Colorado wildfires and to first responders.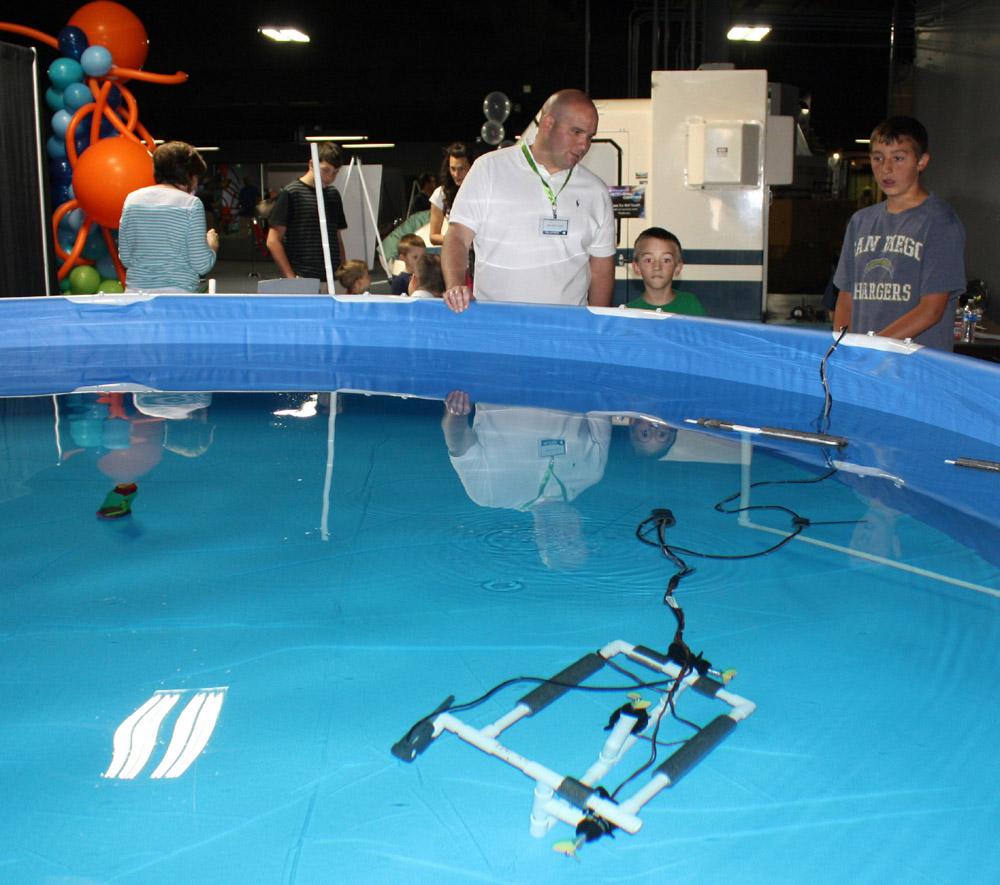 The Discovery Center has been designated a collection point for Care and Share Food Bank for Southern Colorado. The public may bring food donations to the Discovery Center between 10:00 a.m. and 5:00 p.m., Mondays through Saturdays, and anyone bringing a donation receives a $2 off admission coupon.
Summer of Discovery – June Highlights
The Summer of Discovery began June 4 – 8 with the theme "Oceans of the Universe" which tied in with World Oceans Day on June 8. Activities included several extremely popular sessions of squid dissection called "You've Got Guts" (pictured top) plus:
Underwater robotics (pictured) with remotely operated vehicles (ROVs) similar to the ones used to train astronauts
"Fossils of the Deep," children dug through a sand box searching for fossils and shells
An exhibit comparing SCUBA equipment with astronaut EMU suits (extravehicular mobility unit)
Science On a Sphere® demonstrations
A full day of guest readers in the Small Fry Reading Corner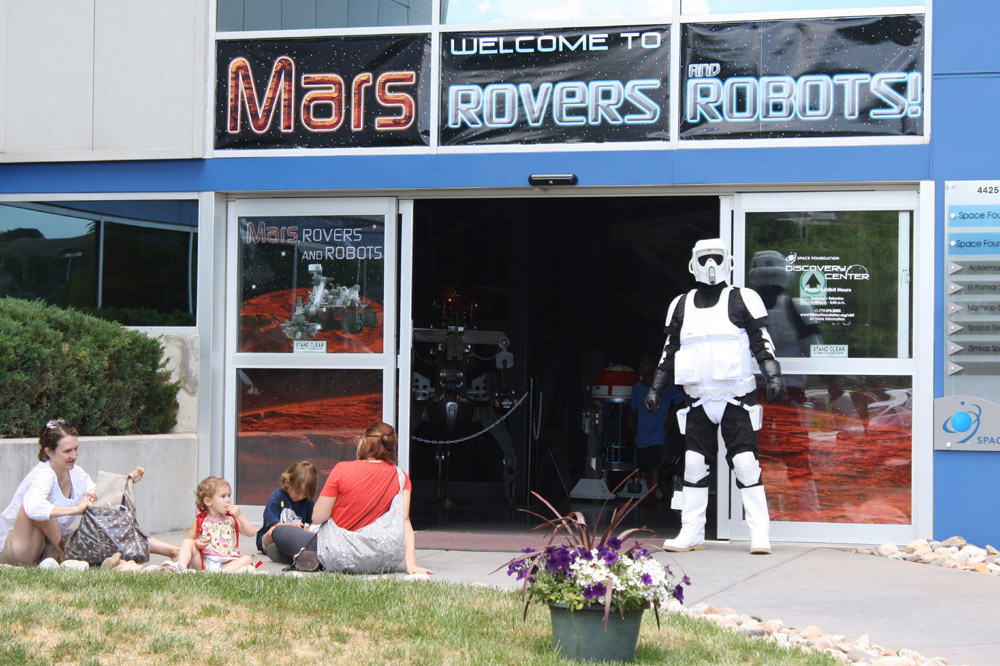 "Mars, Rovers and Robots," June 11-15, brought the 501st Legion to the Discovery Center, dressed as Star Wars characters. Robotics groups from around the region gave demonstrations, and Cool Science conducted experiments and presented science-themed magic shows.
"Astronauts," June 18 – 22, featured presentations from seven former NASA astronauts, in person at the Discovery Center and via video teleconference. Children learned to make and launch stomp rockets, and expended some energy in the bounce house.
See photo galleries from these weeks here.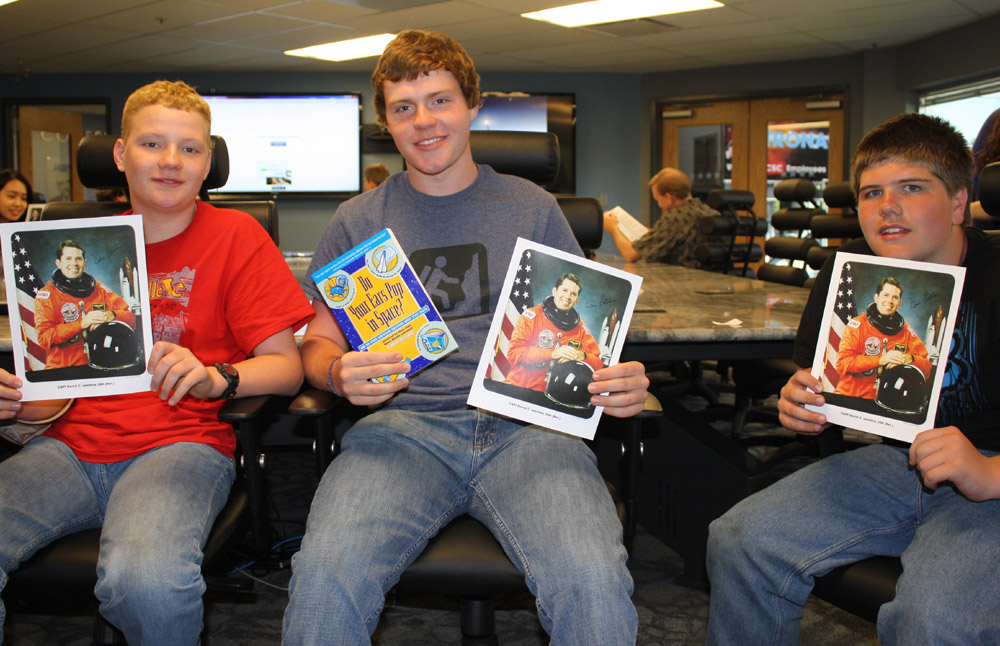 "Blue Planet, Green Living" June 25 – 29. Visitors are encouraged to come to the Discovery Center to test drive a Chevy Volt or Nissan Leaf electric car provided by Drive SunShine Institute (DSI), a Summer of Discovery event co-sponsor.
Visitors can also peddle their way to a healthy snack on a special stationary Boulder Bike Blender™ and burn calories while blending organic bike-powered fruit smoothies.
Summer of Discovery – Coming Up in July
"Red, White and Blue" July 2-6 at the Discovery Center, celebrates the U.S. space program and launches a new exhibit "Space Shuttle: Conquering Low Earth Orbit," a salute to the Space Shuttle program with videos, displays and touchable hardware, plus a 13-foot tall, 1:15 scale Space Shuttle full stack model.
On July, 2, Space Foundation CEO Elliot Pulham will share his insight regarding the future of space exploration, speaking at 2:00 p.m. about "America's Changing Role in Space." His talk is included in the price of daily admission.
The Discovery Center will be closed on July 4, then reopens at 10:00 a.m. on Friday, July 5, with the grand opening of "Space Shuttle: Conquering Low Earth Orbit," on loan from NASA, and a performance by Super Power Music Group. Also on Friday, at 4:00 p.m., learn about "The History and Importance of Air Force Space Command," as told by Gen. Howell Estes, III and Gen. Lance Lord.
On Saturday, July 6, hear "Confessions of an Unflown Astronaut" at 2:30 p.m. by NASA astronaut Livingston Holder, and at 5:30 p.m. "The First Space Race" by authors Matt Bille and Erika Vadnais.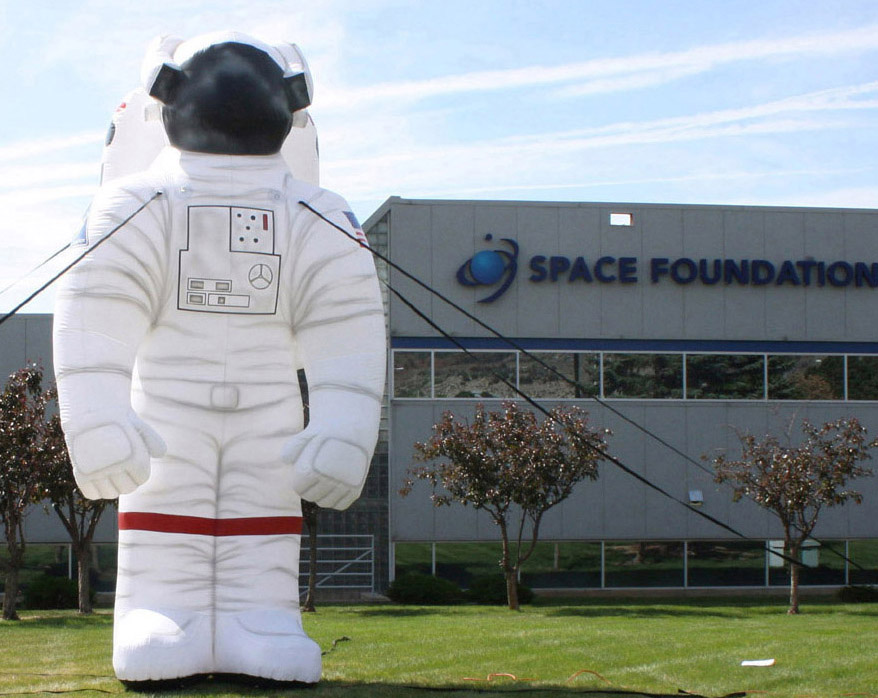 Other July theme weeks are:
"Weather Wonders" July 9-13
"One Giant Leap" July 16-20
"Women in Spaceflight" July 23-27
"Colorado Days" July 30-Aug. 3
See details for July events here.
Summer of Discovery co-sponsors are: 501st Legion, ATK, Drive SunShine Institute, ScienSonic, Snappy Print and Wendy's.
This article is part of Space Watch: July 2013 (Volume: 12, Issue: 7).
---
Posted in Space Foundation News