The View From Here
---
Punching Above Our Weight Class – Through Partnerships
Written by: developer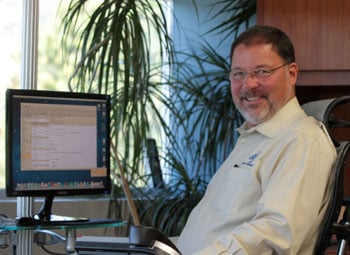 Sportscasters sometimes refer to an over-achiever, or someone who frequently seems to perform beyond his or her apparent physical limitations, as "punching above his weight class." It's an apt, if somewhat anachronistic label, and one we embrace at the Space Foundation despite its pugilistic origins.
We're proud of the fact that we pursue our mission with vigor and results that seem out-sized for a smallish organization of just 50 people. One of the things we long ago realized is that the only cost-effective way to accomplish big things with small resources is through smart partnerships with other, like-minded organizations.
There's probably nothing that better underscores our commitment to smart partnerships than a preview of Space Foundation outreach work in the month of September:
Events:  SSA Forum and AMOS Conference
Partner: Maui Economic Development Board
The Space Foundation partners with the Maui Economic Development Board (MEDB) on a variety of industry and education initiatives, both in Hawai'i and on the mainland. September is always an important month for this partnership, as the Foundation supports MEDB in its annual AMOS Conference, which in turn supports the U.S. Air Force as executive agent for space, and supports the space technical community around the globe with one of the finest technical conferences each year. This year, MEDB President Jeanne Skog and I will be co-hosting the Space Situational Awareness Forum, and I'll be delivering a keynote speech.
The Space Foundation will also put on a teacher training workshop for Maui County teachers; a student space exploration program for Maui County middle school students; and we'll host a New Gen Networking event putting together new generation space leaders with senior leader mentors from our member companies. Sept. 10-13, Wailea, Maui, Hawai'i.
Event: World Satellite Business Week
Partner: Euroconsult
Meanwhile, literally on the other side of the globe, we will once again be participating in World Satellite Business Week. This series of forums is one of the most important gatherings of the senior executives of the commercial satellite sector - owners, operators, manufacturers, launchers, insurers - and one of the very few conferences in the world that we feel matches up well in overall quality with our own annual Space Symposium. Our strategic partner here is Euroconsult, a company that brings key international perspectives to our own effort in planning our spring Symposium, and with whom we have teamed on other projects. This year we will be facilitating some off-agenda meetings for corporate member companies, as well as deepening some of the relationships we have with organizations that provide data for our flagship publication, The Space Report. Sept. 9-13, Paris.
Event: United Nations-China Workshop on Human Space Technology
Partner: China Manned Space Agency and United Nations Office of Outer Space Affairs
For more than a decade, the Space Foundation has served as the lead private sector advisor to the United Nations Committee on the Peaceful Uses of Outer Space. We have had significant exchanges with the Chinese Manned Space Agency since 2009. The UN-CMSA workshop has presented a rare opportunity for us to collaborate simultaneously with both organizations, focusing on the societal benefits of space exploration and how the human exploration of space contributes to capacity building in various spacefaring nations. I'll be making one of the keystone presentations, drawing liberally on the Space Foundation's experiences operating the Space Technology Hall of Fame® and Space Certification® programs. Sept. 16-20, Beijing.
Event: Space Generation Congress
Partner: Space Generation Advisory Council
Over the past three years, the UN's Space Generation Advisory Council has become a key partner for the Space Foundation as we have worked to increase our outreach to New Generation space leaders around the world. SGAC's annual Fusion Forum was a highlight of our annual Space Symposium in 2012 and 2013, bringing New Gen participants from around the globe. This 12th Annual Space Generation Congress, "The Global Space Congress for University Students and Young Professionals" is the big annual gathering of our industry's global space youth movement, and the Space Foundation is delighted to be supporting the event, and the annual SGAC Gala Dinner. I'll be speaking on international collaboration in space applications, and the use of space technologies to combat common problems like water quality and pandemics. Sept. 19-21, Beijing.
Event: International Astronautical Congress (IAC)
Partner: International Astronautical Federation (IAF)
Celebrating its 64th year, the International Astronautical Congress (IAC) is one of the only major conferences in the industry that surpasses our own Space Symposium in both longevity and international content/participation. While much more technically focused, it is nonetheless an impressive autumn counterpart to our own spring gathering. Each year it brings the space technical community together in a different part of the globe, and this year's meeting in China is sure to have a distinctive flavor and be long remembered. The Space Foundation's partnership with the International Astronautical Federation (IAF), which coordinates the IAC, goes back to the late 1990s, and we're delighted to continue a cycle of mutual support. Our Research & Analysis team was selected to present technical papers on exploration strategies and trade and industrial policy for space. Further, our partners at the China Society of Astronautics, mentioned previously in Space Watch, are local hosts. We're delighted to be participating with both IAF and CSA in a number of on- and off-agenda program activities. And on Sept. 25, we are co-sponsoring a New Generation Networking reception with SGAC at the SGAC booth. Sept. 23-27, Beijing.
Event: US-German Aerospace Roundtable Mission to Germany
Partner: Deutsches Zentrum für Luft- und Raumfahrt (DLR, the German Aerospace Agency)
Finally in September, our trail of global strategic partnerships takes us to Germany for the first mission of U.S. space industry leaders to visit the Federal Republic under the banner of UGART, the US-German Aerospace Roundtable, created earlier this year as a partnership of the Space Foundation and the Deutsches Zentrum für Luft- und Raumfahrt, or DLR. UGART was created to help both U.S. and German aerospace companies increase mutually beneficial space trade, and to broaden international supply chains. DLR Chairman Prof. Johann-Dietrich Wörner and I will host both U.S. and German delegates for meetings, briefings, tours of German space manufacturing companies and a visit to the DLR Space Propulsion Center in Lampholdshausen. Sept. 30-Oct. 2, Munich and Möckmühl, Germany.
Of course, not every partnership takes us half way around the world. Last month, we joined our colleagues from Toffler Associates in hosting a Future States Forum dinner in Los Angeles, focused on the challenges to bringing greater innovation to the space industry. We partnered with a number of our corporate member companies to roll out a new Space Foundation white paper on the U.S. weather satellites program. We conducted teacher training programs in Maryland with the Charles Country Public Schools, and public outreach programs at the Space Foundation Discovery Center involving NASA, NOAA, the Air Force, Cool Science™ and others. We teamed up with the Colorado Springs Sky Sox AAA baseball club, launched new partnerships with the American Alliance of Museums and the Association of Science and Technology Centers, and collaborated with the U.S. Travel Association.
Here at the Space Foundation, we are very proud of the team culture we've created - a culture that has earned us the distinction of being named one of the best non-profits in the country to work for. But teamwork goes far beyond our own organization. Our mission - to advance space-related endeavors to inspire, enable and propel humanity - is a big one. Much too big to tackle on our own.
The View From Here is that strong partnerships offer us the best shot at changing the world. And we will continue to "punch above our weight class" by working as a team with our partner organizations - old, new, and yet to be imagined.
This article is part of Space Watch: September 2013 (Volume: 12, Issue: 9).
---
Posted in The View From Here