New Generation Initiatives
---
Bill Nye Makes Guest Appearance at New Generation SpaceSLAM
Written by: developer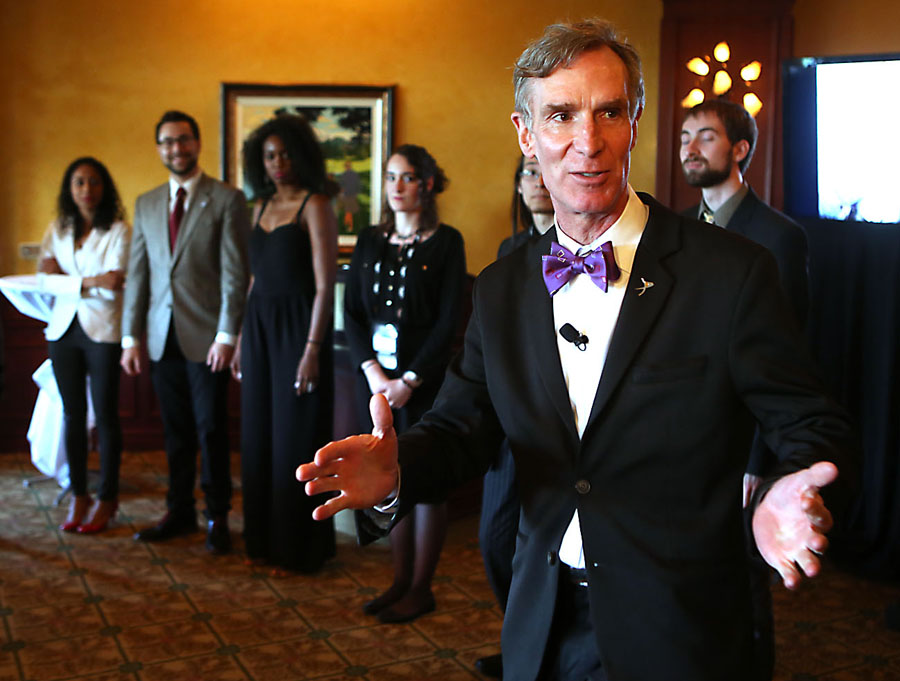 New Generation participants enjoyed a new networking opportunity at the Space Symposium this year. The new SpaceSLAM competition brought together space enthusiasts and professionals in front of a live audience for applause, bragging rights and prizes, plus the opportunity to meet featured guest Bill Nye.
SpaceSLAM is part of the Space Foundation's New Generation Initiatives and was co-sponsored by SLS and Orion Industry Team, with host Hans Davies, Senior Associate at Toffler Associates.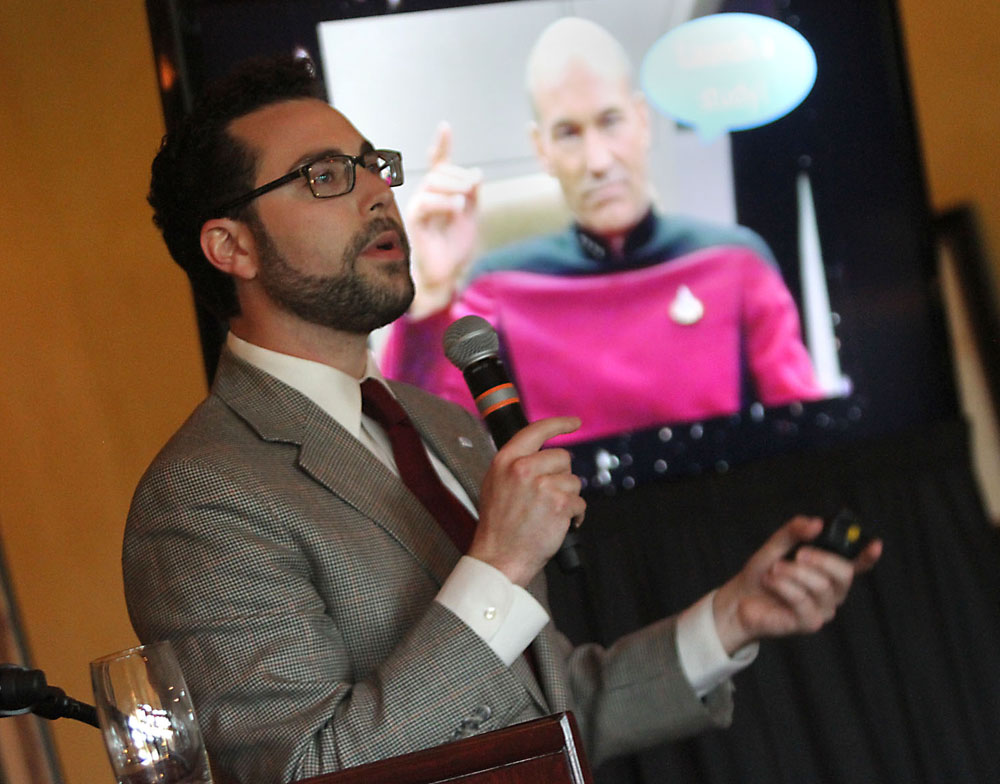 The SpaceSLAM winner was Sirisha Bandla, Assistant Director for the Commercial Spaceflight Federation. Her presentation was "Ain't Nuthin' but a Micro-G Thang," regarding a common misconception about the use of microgravity environments for only space-based research. She said historically, microgravity platforms have been used for science and industrial research even before the national space program was conceived. She detailed what a microgravity environment is, some of its uses in science, and its availability for industry through commercial platforms.
All of the contestants were awarded Fisher Space Pens for their efforts, and Bandla also received a complimentary registration to next year's 31st Space Symposium.
See more about Space Foundation New Generation initiatives here.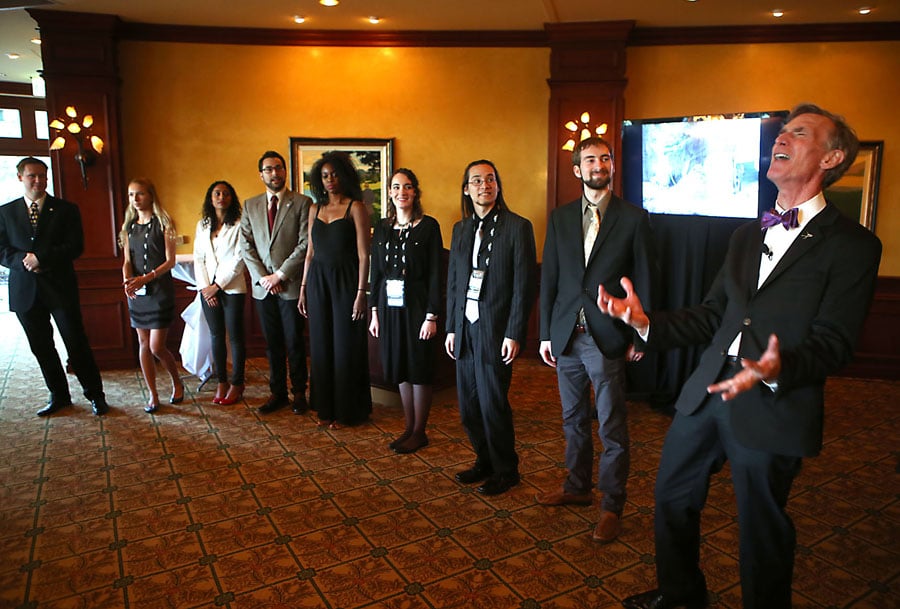 This article is part of Space Watch: June 2014 (Volume: 13, Issue: 6).
---
Posted in New Generation Initiatives