Spotlight
---
You Can Make History Today
Written by: developer
It is one of the greatest technological achievements in human history.
July marks the 45th anniversary of the flight of Apollo 11, when humans first walked on a planetary body other than Earth. The mission altered the course of history.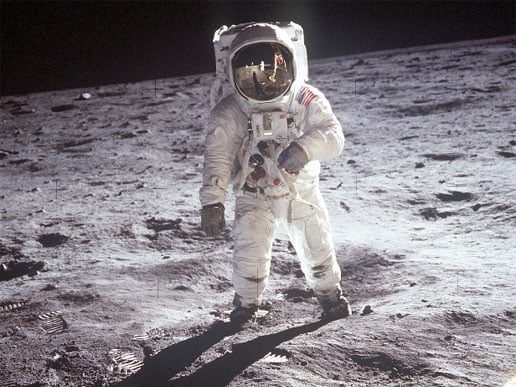 It highlighted our innovation and technical expertise. It inspired a generation to love math and science. This renewed interest helped propel the nation forward. Those enduring words spoken by Neil Armstrong as he stepped onto the Moon still echo in the hearts and minds of entire generations, "That's one small step for man, one giant leap for mankind."
What defining event will inspire the next generation of scientists, engineers, mathematicians and technology professionals?
Life-changing moments occur every day in our Space Foundation STEM education programs.
For 30 years, the Space Foundation has been delivering science, technology, engineering and math programs to inspire the next generation. From student programs and teacher trainings to public awareness and outreach, we are focused on stimulating a passion in these critical areas. Our innovative programs and unique learning labs make it exciting, thrilling and fun – both in our facilities and, with a little help from space technology, anywhere in the country or world through virtual field trips and distance delivery.
We take our mission to inspire, enable and propel humanity very seriously. After all, history is waiting to be made.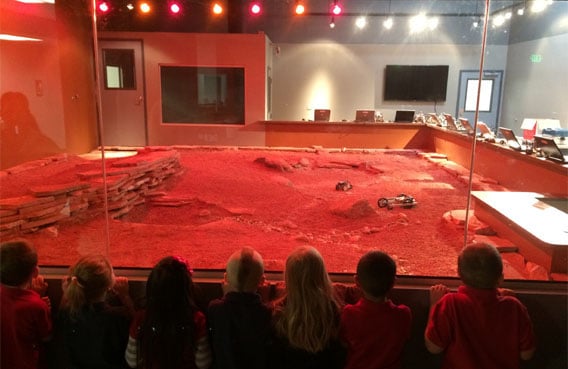 You, too, can impact lives for generations to come! Join us in honoring the 45th anniversary of Apollo 11, but more importantly, inspiring our youth for the future by making a tax-deductible gift to the Space Foundation.
As a nonprofit organization, we need your your philanthropic support, which is central in fueling our important programs. Every gift we receive is significant in funding our education, advocacy and public awareness about the importance of space…and how it leads to the greatest technological achievements in history.
Your thoughtful gift to the Space Foundation will make a world-changing impact for us and the thousands of students, teachers, families, military members, community groups and more who we will serve this year. Thank you in advance for your generosity.
Donate securely online here, or mail your gift to:
Space Foundation
Attn: Development
4425 Arrowswest Drive
Colorado Springs, CO 80907
Please call 719.576.8000 to discuss monetary, legacy gifts or to arrange in-kind gifts. For more information, email [email protected].
This article is part of Space Watch: July 2014 (Volume: 13, Issue: 7).
---
Posted in Spotlight