Space Awareness
---
Peterson AF Base Holds Eagle Vision Briefing
Written by: developer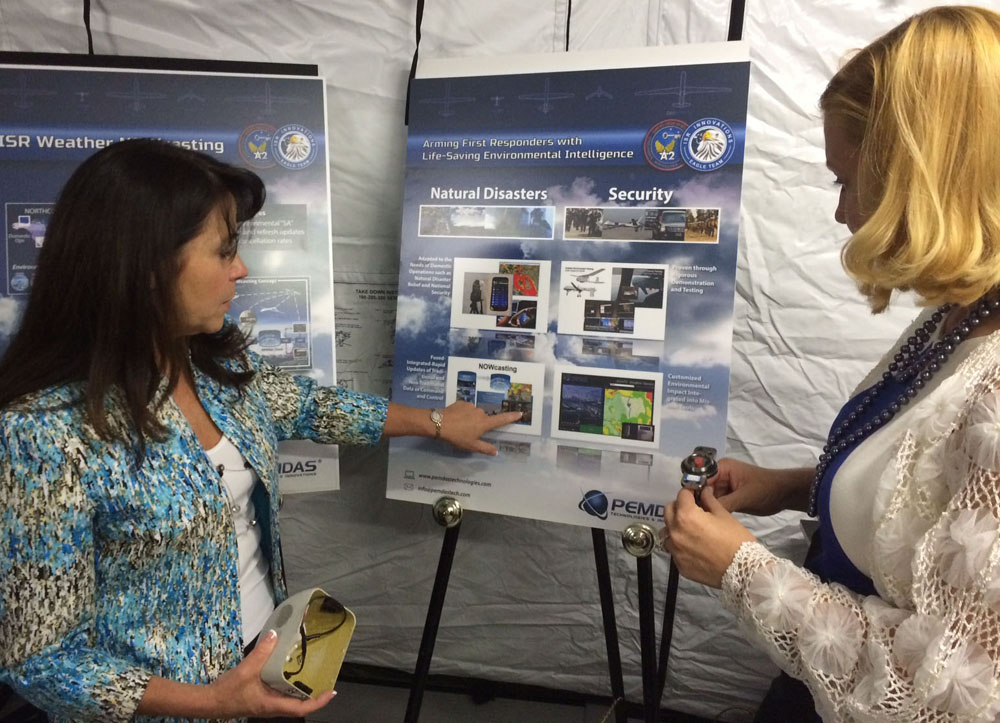 Space Foundation Chief Operating Officer Shelli Brunswick visited Peterson AF Base, Colorado Springs, in June for a special briefing and live demonstration of how the Eagle Vision deployable ground station supports the warfighter. The briefing included a live satellite pass over Peterson and demonstrations by a team from Washington, D.C., and the Pentagon.
According to James G. Clark, SES, Director for USAF DCS Intelligence, Surveillance and Reconnaissance, the system has "combat capability, but with peacetime applications," such as providing imagery of damage during natural disasters. Eagle Vision uses optical and radar sensors to provide satellite imagery products to Combatant Commands (COCOMs), first responders and to partner nations.
Pictured: Mary Lockhart, President and CEO of PEMDAS Technologies & Innovations, briefs Space Foundation COO Shelli Brunswick on her company's integration of weather intelligence into C4I systems, sensor technology and engineering for the Department of Defense.
This article is part of Space Watch: July 2015 (Volume: 14, Issue: 7).
---
Posted in Space Awareness