Education
---
Space Foundation Takes Educator Professional Development to Charles County, Md.
Written by: developer
The Space Foundation education team is in Charles County, Md., delivering Space Across the Curriculum educator professional development courses for Charles County Public Schools (CCPS), as it has done for nine consecutive years.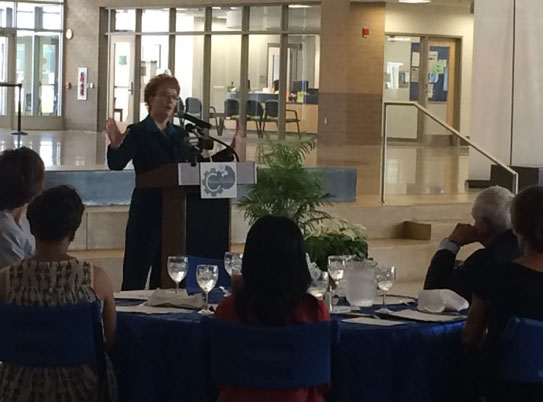 The annual visit to Charles County includes a joint Space Foundation / CCPS Educational Exchange Luncheon, this year with Space Foundation Chief Executive Officer Elliot Pulham and guest speaker Shana Dale, Deputy Associate Administrator for Commercial Space Transportation (AST) at the Federal Aviation Administration (pictured).
The Space Foundation provides professional development to educators and pre-service teachers with programs that meet education standards by integrating science, technology, engineering and mathematics (STEM) across the curriculum.
The photos below show Charles County educators in "Meteorology and Space Weather," the Space Across the Curriculm graduate-level course that examines areas of meteorology and shows teachers how to incorporate the principles into the classroom.
When the education team returns to Space Foundation World Headquarters in Colorado Springs in mid-August, they will be preparing for the upcoming school year, hosting "Discover the Universe" school field trips to the Space Foundation Discovery Center, and working on GlobalCast presentations for teachers and students around the world, conducted on the Space Foundation's own Science On a Sphere®. Learn more about Space Foundation education programs here.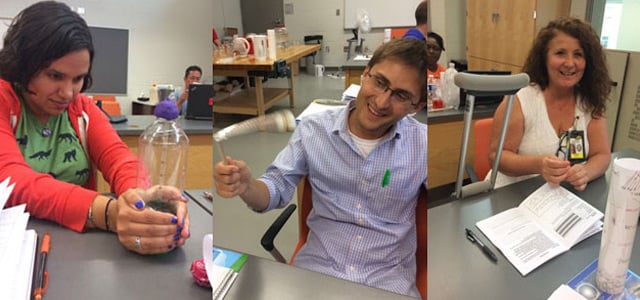 This article is part of Space Watch: August 2015 (Volume: 14, Issue: 8).
---
Posted in Education