Space Foundation News
---
Space Foundation Celebrates First Historic Reunion of African American Astronauts at Shades of Blue Gala
Written by: developer
Space Foundation team members attended "The First Historic Reunion of America's African American Astronauts" at this year's Shades of Blue Gala and Fundraiser at the Denver Wings Over the Rockies Museum on Aug. 29. Shades of Blue is a Colorado-based non-profit, educational organization dedicated to mentoring, tutoring, counseling and arranging internship and employment referrals for young people who desire to pursue science, technology, engineering and mathematics (STEM) careers.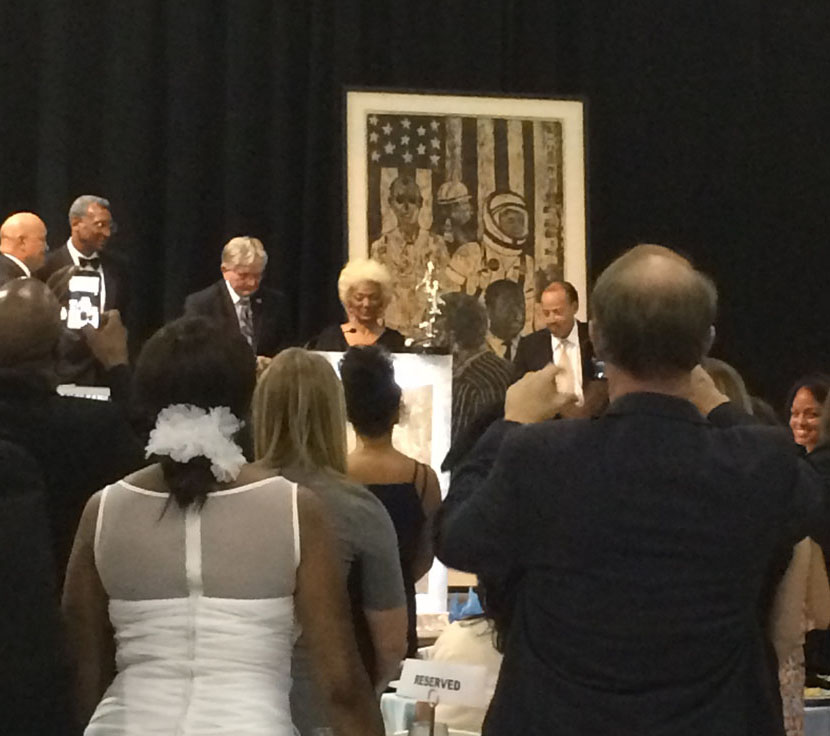 The evening honored the "Achievements and Contributions of the Black Stars in Space," and brought together more than a dozen of NASA's past and current African American astronauts. Special presentations included a live auction, keynote speaker Col. Frederick Gregory, USAF (Ret.), the first African-American to command a space mission, and presentation of the Ed Dwight Jr. Award. Proceeds from the live auction will support student interest in STEM fields.
The Ed Dwight Jr. Award, which recognizes individuals who further and assist our nation's youth in educational opportunities in aerospace fields, was presented to actor Nichelle Nichols, who is best known for her role as Lt. Uhura of the Starship Enterprise on the TV program Star Trek, (Pictured above). In addition to her role on the sci-fi series, Nichols worked with NASA to recruit the first women and minority astronauts, and today she works to support former NASA astronaut Dr. Mae Jemison's youth organization. She also serves on the Board of Governors for the National Space Society. It is due to her dedication to the youth of today that she was awarded her this prestigious honor.
See more photos of the event in Space Foundation Photo Galleries here.
Astronauts pictured below: Jeanette J. Epps, Ph.D.; Livingston Holder; Joseph R. "Joe" Tanner; Leland D. Melvin; Ed Dwight, Jr.; Robert L. Satcher, Jr., Ph.D., M.D.; Col. Yvonne Darlene Cagle, M.D., USAF (Ret.); Bernard A. Harris, Jr., M.D.; Col. Guion S. Bluford, Jr., USAF (Ret.); Stephanie D. Wilson; Lt. Commander Victor J. Glover, Jr., U.S. Navy; Joan E. Higginbotham; Capt. Winston E. Scott, U.S. Navy (Ret.). Also pictured front center, Nichelle Nichols.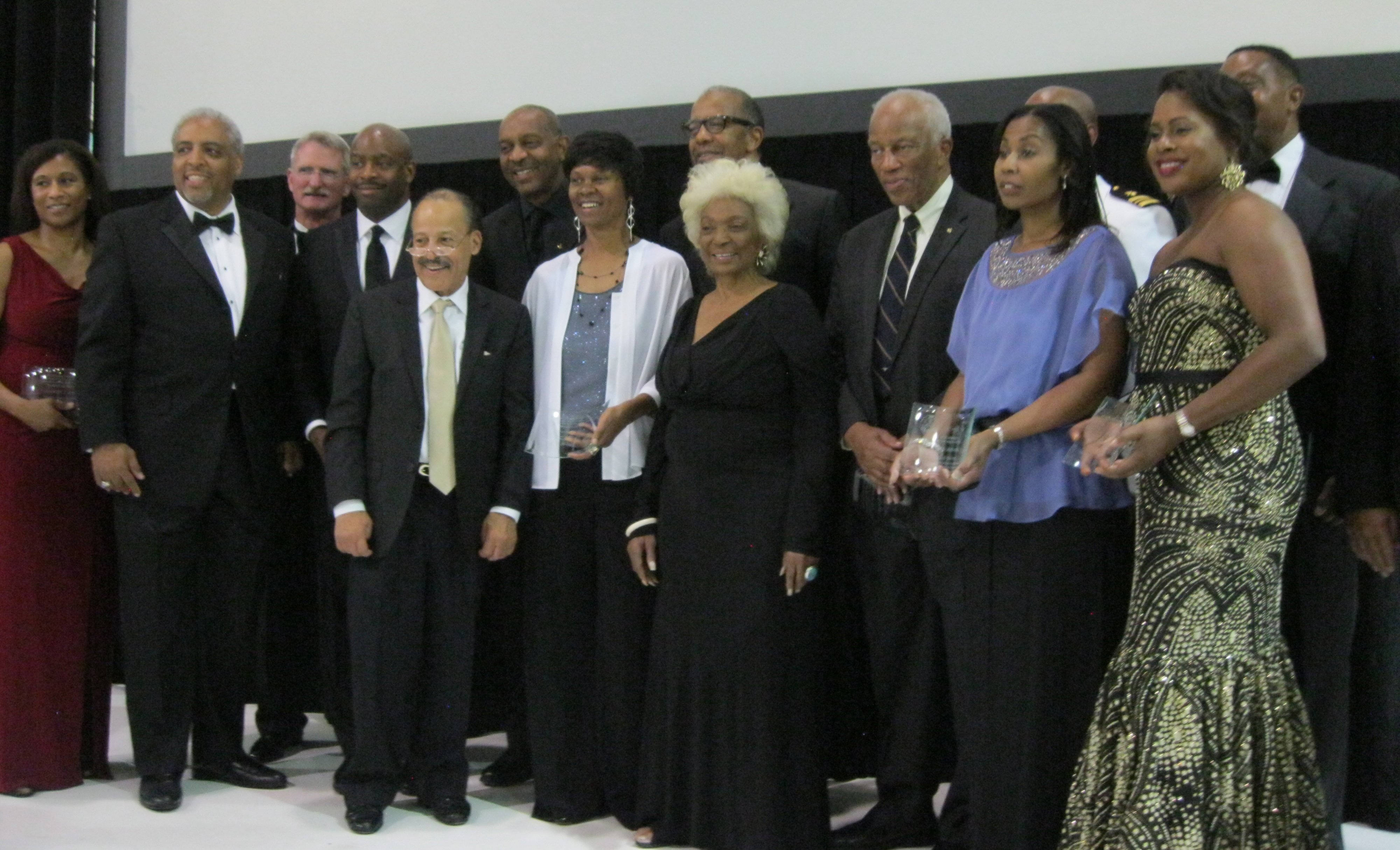 This article is part of Space Watch: September 2015 (Volume: 14, Issue: 9).
---
Posted in Space Foundation News