Spotlight
---
What's Happening at the Space Foundation Discovery Center
Written by: developer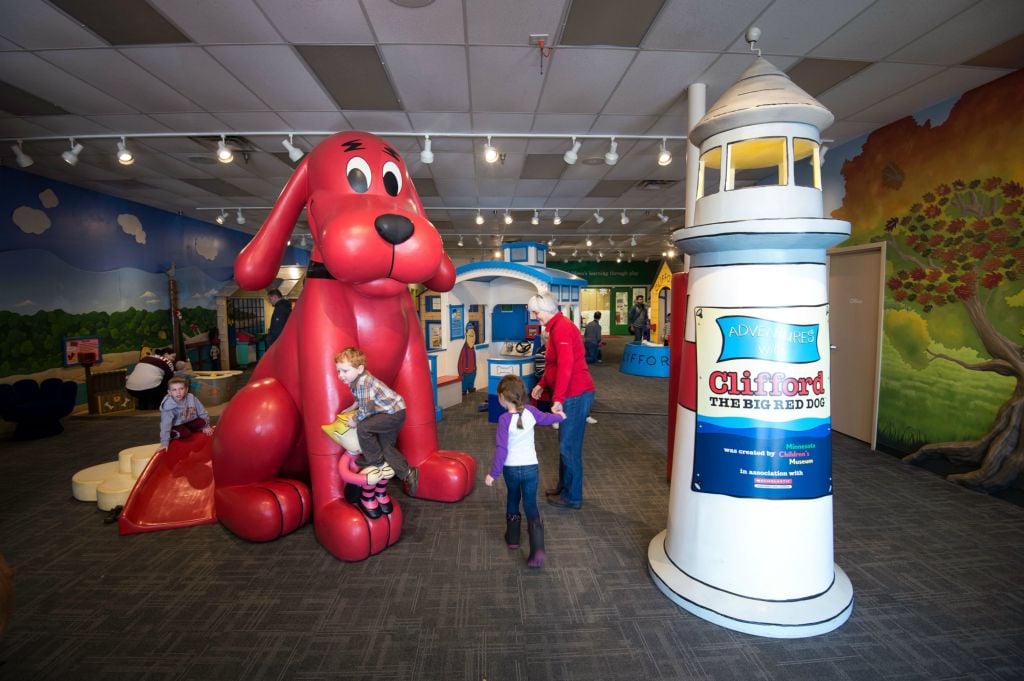 With the grand opening of Adventures with Clifford The Big Red Dog™ on Oct. 3, and World Space Week beginning Oct. 4, it is going to be a busy and exciting month at the Space Foundation Discovery Center.
The public is invited to join in the global celebration of World Space Week by visiting the Discovery Center and meeting former NASA astronaut, Dr. Leroy Chiao, for our first Breakfast with an Astronaut. Plan now to join us on Saturday, Oct. 10, when Dr. Chiao will share his stories and experiences from his time aboard the International Space Station. Breakfast tickets are $30 per person. Contact [email protected].
The end of the month will bring a collision of space and science fiction to the Discovery Center. The Space & Science Fiction Masquerade Ball will be jointly hosted with the GalaxyFest team this year and held on Saturday, Oct. 24, at the Discovery Center. Tickets may be purchased online here for $35 per person, or $60 per couple.
The following Friday and Saturday (Oct. 30 and 31) will be a special two-day Star Days weekend with interactive educational spaced-out science fiction fun for all ages!
Don't forget that a Discovery Passport will gain you free access to most of these events; it pays for itself in less than four visits, that's each of these great events plus some!
View all of the great upcoming events here.
Oct. 3 – Adventures with Clifford The Big Red Dog™ Grand Opening
Oct. 5 – Oct 10 World Space Week
Oct. 10 – Breakfast with an Astronaut
Oct. 13 – Space Story Party
Oct. 24 – Space and Science Fiction Masquerade Ball
Oct. 30 & 31 – Star Days – "Space and Sci-Fi Celebration"
The Discovery Center is located at 4425 Arrowswest Drive in Colorado Springs, just off of Garden of the Gods Road. For information, call 719.576.8000.
This article is part of Space Watch: October 2015 (Volume: 14, Issue: 10).
---
Posted in Spotlight