Spotlight
---
World Space Week 2017
Written by: developer
In 1999, the United Nations declared that October 4 through 10 of each year would be known as World Space Week, a time "to celebrate at the international level the contributions of space science and technology to the betterment of the human condition."
Since then, World Space Week has grown into the largest public space event on Earth. In 2016, more than 2,700 events in 86 countries celebrated the benefits of space and excitement about space exploration. Each year, the World Space Week Association selects a theme to provide focus of the activities and events throughout the world. This year's theme is "Exploring New Worlds In Space," which aims to inspire even more events around the world in October 2017.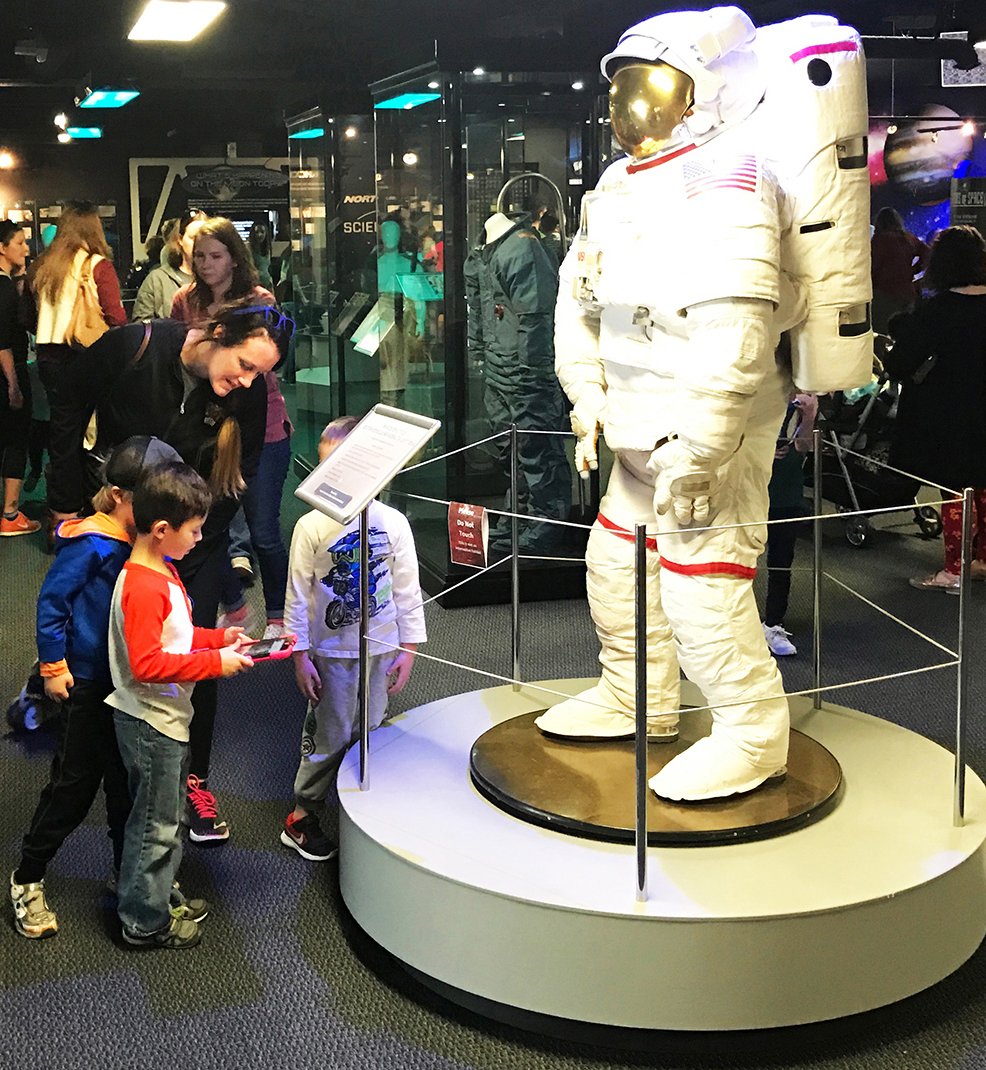 The Space Foundation will celebrate World Space Week with both formal education programs as well as informal programs at its Discovery Center (pictured) in Colorado Springs. On Oct. 4 through 10, visitors will be treated to half price admission. In honor of the Discovery Center's fifth anniversary, a special free admission day will take place on Saturday, Oct. 7.
The formal education will consist of an Audience with an Astronaut™ for select students at the U.S. Air Force Academy. Former NASA astronaut, Lt. Col. Duane Carey, USAF (Ret.), will be the featured speaker for the event. Before becoming an astronaut, Carey flew the A-10A and F-16 in the U.S. Air Force. Selected as an astronaut candidate in 1996, Carey ventured into space on the STS-109 mission, where he served as the pilot of Columbia, and completed a spacewalk servicing the Hubble Space Telescope.
Informal education will begin at the public Discovery Center on Wednesday, Oct. 4 with, the opening of a new exhibit, Scott Carpenter Station – Mission to Europa. The exhibit will teach visitors about exploration of Jupiter's icy moon, Europa. That same day, the Discovery Center will host its monthly Homeschool Day, where homeschool children will learn about Sputnik, the first man-made object to orbit the Earth. Homeschool Days are offered each month, with new themes and activities designed to engage learners on all levels. These activities are a great way to meet other homeschoolers in the area and help enrich your child's learning experience.
The Discovery Center opened in 2012 as the Pikes Peak region's only space, science and technology center. On Saturday, Oct. 7, the Discovery Center will celebrate its fifth year of learning, exploration and fun. Nearly 150,000 guests have come through our doors, and for this one day, admission will be free as visitors join our fifth birthday party celebration of all the ways space exploration enriches our lives here on Earth.

Learn more by visiting www.discoverspace.org.
This article is part of Space Watch: October 2017 (Volume: 16, Issue: 10).
---
Posted in Spotlight