Partner News
---
Pure Capital Solutions' Wholly Owned Subsidiary Nova Space Announces Expansion of Space Talent Development and Job Placement
Written by: Space Foundation Editorial Team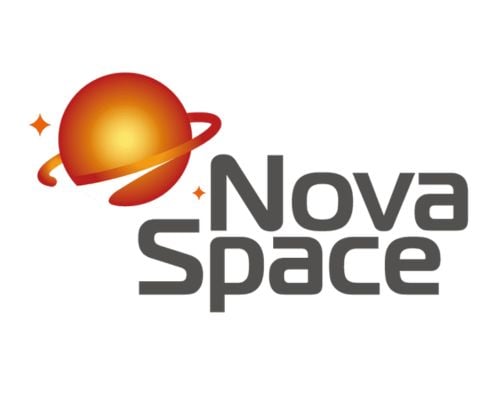 MINNEAPOLIS, Minn. — Aug. 3, 2023 — Pure Capital Solutions' (OTC: PCST) wholly owned subsidiary Nova Space announces an expansion of space talent development and job placement — delivering digital learning solutions for youth in partnership with StellarXplorer Space STEM Program and career placement for digitally credentialed space professionals.
Earners of the Nova Space Professional Program have attested to the value and relevance to core skills development. From military experts to high school students the learner testimonials have provided resounding praise:
"As a graduate of Space 200, The Space Warfighter Preparatory Course, and Space 300 courses offered by the US Air Force and US Space Force, I can say that the Nova Space Professional Course meets, and in many ways exceeds the level of information new accessions will need to possess in order to meaningfully contribute to the mission."
"Any space-related business that wants to elevate the excellence of their company should train their employees with certifications like the Space Professional Course so they understand the decisions that are made in upper levels and they can also feel pride of being part of such an important industry."
"This was super fun. I loved going through all of the stories and the different missions. I also thoroughly enjoyed the short stories. It was nice to see how I could quickly accomplish something and see my progress bar go up."
Career Placement
Nova Space is now in the unique position to be the only job placement and recruiting firm that is founded and led by Space Professionals who understand the true requirements of client companies and the skills needed of candidates for successful placement. Nova Space also provides access to its Space Professional Development Program, a multi-award winning virtual space education workforce development program, globally recognized for excellence in learning and technology design, to every candidate it places.
This new service is being offered as part of a one-of-a-kind workforce development package that includes training and professional development for current employees, placement of Nova Space trained candidates for open positions, and additional marketing support that has not previously been available through a single provider.
"The Space Economy is in desperate need of an affordable, dependable talent pipeline. Nova Space has purposefully assembled extraordinary talent specialists and industry subject matter experts to provide a truly discerning offering. Combined with our Space Professional Program, the Space Economy can trust Nova Space for vetted and credentialed space talent." said Christopher Allen, Nova Space COO.
Nova Space digital courses are designed to help current and prospective space professionals become more productive while helping provide their employers a competitive advantage in the space ecosystem. Nova Space currently supports employers in both the commercial and government space industry, within all sectors, to include launch, satellites, manufacturing, industrials, and government agencies.
"I am extremely excited to announce the launch of the Space Workforce Development Package for the Space Industry and usher in a new phase in growth for Nova Space. The Nova Space team is in such a unique position compared to other recruiting firms, staffing agencies or training organizations. We are the only one led by experienced space professionals, who can provide both the training and the placement services together, in a way that enables customers of all sizes to recruit, retain and upskill their workforce now and into the future," said Joseph Horvath, Nova Space CEO.
StellarXplorers STEM Program Sponsorship
The Air & Space Forces Association's StellarXplorers Space STEM program announced today that Nova Space, Inc., has become the program's newest sponsor.
"We are beyond excited for this partnership with Nova Space," said Rebecca Dalton, StellarXplorers Director of Operations. "StellarXplorers was created to prepare the next generation of space professionals, and the educational resources and training provided to our students by Nova Space will play a huge role in achieving that goal."
The support of Nova Space allows StellarXplorers to continue expanding its reach to encourage STEM education among America's youth.
"The success of future space missions and exploration is more dependent on the drive and dedication of humanity than any other factor. To build a confident and competent workforce, rich with the personal beliefs that they will find a rewarding career in space, a commitment to engaging continuous STEM education is necessary," said Christopher Allen, Nova Space Co-Founder and COO.  "Nova Space was founded to provide practical space education experiences, accessible anywhere, and we couldn't be more proud to have partnered with StellarXplorers to bring that mission to America's next generation."
About Nova Space, Inc.
Solving the space talent challenges of today and tomorrow, Nova Space was founded by space and education pioneers driven to provide the experiences necessary for all to succeed in the space economy.
Nova Space offers award-winning professional development and training for space professionals, globally recognized for its innovative use of technology and design to shorten time to competency. Using unique challenge-based learning experiences, Nova Space prepares businesses and individuals and provides graduates digital credentials recognizing their ability to lead commercial or military efforts across the space ecosystem.
The Nova Space talent and job placement team utilizes decades of space operations experience and leadership to provide organizations candidates perfect for their culture, mission, and skill level. Using a combination of training and individual evaluation, Nova Space is the only recruiting service to provide the space industry with verified talent.
To learn more, visit novaspaceinc.com.
About Pure Capital Solutions, Inc.
Since 2006, Pure Capital Solutions, Inc has been assisting small to medium sized businesses via investment and consulting. We have provided short-term financing, factoring, loans, and consulting services using our diverse expertise. We also directly invest in our subsidiaries and help them grow. Learn more by visiting purecapitalsolution.com.
SOURCE Pure Capital Solutions, Inc.
About StellarXplorers
The StellarXplorers Space STEM Program, created by the Air & Space Forces Association (AFA), inspires high school and middle school students toward careers in space, aviation, and other science, technology, engineering, and mathematics (STEM) disciplines critical to our nation's future. The StellarXplorers National Space Design Competition provides specific training in solving orbit planning, satellite design, and launch vehicle planning with the help of system simulation software, Systems Tool Kit (STK). Additional sponsors include the Air Force K-12 STEM Office, Lockheed Martin, L3Harris Technologies, United Launch Alliance, and BAE Systems.
About AFA
An independent non-profit association, the Air & Space Forces Association is the single-largest professional military association dedicated to air and space power and to the advancement of aerospace education at every level. Founded in 1946, AFA is dedicated to promoting dominant U.S. Air and Space Forces as the foundation of a strong National Defense; honoring and supporting Airmen, Guardians, and their Families; and remembering and respecting the enduring heritage of the Air and Space Forces.
For more information, please contact us at [email protected]
---
Posted in Partner News