Space Foundation News
---
Statement on the Passing of Martin "Marty" Faga
Written by: Space Foundation Editorial Team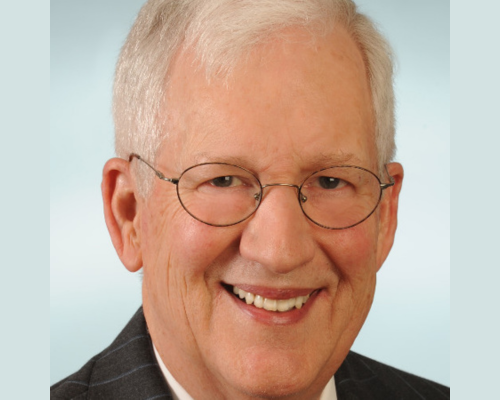 Photo credit Marty Faga, LinkedIn
COLORADO SPRINGS, Colo. — Oct. 20, 2023 — Heather Pringle, CEO of Space Foundation, a nonprofit organization founded in 1983 for the global space ecosystem, issued the following statement today on the passing of Martin "Marty" C. Faga.
All of us at Space Foundation are saddened by the loss of Martin "Marty" C. Faga and extend our deepest sympathies to his wife Barbara, the Faga family and all their friends and former colleagues.
Marty was an intelligence community pioneer, industry innovator and tremendous public servant serving the national security of the United States and the free world. His leadership within the space community revolutionized the way intelligence agencies, military service branches and industry could work together to safeguard freedom from threats known and evolving. His work built relationships between service branches, intelligence agencies, American allies, and industry; secured American interests abroad and liberties at home; and served as a model and legacy to follow.
We at Space Foundation were especially grateful for his years of service as a member of our Board of Directors (2007-2014), Board Chairman (2012-2014) and Director Emeritus (2014 – 2023). His leadership furthered the growth of Space Foundation to be one of the global space community's premiere leaders in collaboration, education and information.
In recognition of those contributions and his impressive career of service, in 2016 Space Foundation established the Faga Forum on Space Intelligence which brings together leading government officials and industry experts, well-versed in space and intelligence issues to discuss critical threats and challenges and share their perspectives and insights.
Being a humble man, Marty shared in a recent conversation that we change the name of the Faga Forum. Those of us who knew him all realize the impact that he's had, and this year's Faga Forum will be especially poignant as we continue to recognize and honor his example.
Space Foundation will forever be grateful to Marty for his leadership, care and lasting impact he left upon us and the nation he faithfully served his entire life. 
About Space Foundation
Space Foundation is a nonprofit organization founded in 1983, offering information, education and collaboration for the global space ecosystem. Driven by partnerships, Space Foundation unites the entire spectrum of stakeholders — business, government, education and local communities — through support from corporate members, sponsors, fundraising and grants. Visit Space Foundation at www.SpaceFoundation.org, and follow us on Facebook, X, Instagram, LinkedIn and YouTube.
###
All brand names and product names are trademarks or registered trademarks of their respective companies.
Tags: Martin "Marty" Faga
Media Contacts:
Rich Cooper
Vice President, Strategic Communications & Outreach
Space Foundation
(202) 596-0714
[email protected]
Dottie O'Rourke
TECHMarket Communications
(650) 344-1260
[email protected]
---
Posted in Space Foundation News