Space Technology Hall of Fame Inductees
The Space Technology Hall of Fame® comprises many extraordinary innovations — all derived from or significantly improved by space research or exploration. To nominate a technology, please visit our Nominate a Technology page to learn more about the Space Technology Hall of Fame® selection criteria.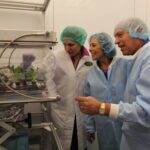 Florikan® CEO Ed Rosenthal noticed one of his clients struggle to get fertilizer to mix into a water solution for easier application. This inspired Rosenthal to develop a new method, allowing easier and more accurate fertilizer application.
Read More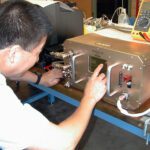 ActivePure devices have been installed in facilities where there is high risk for contaminates; schools, hospitals, restaurants and even several Major League Baseball teams' locker facilities.
Read More