Spotlight
---
Symposium Attendees Can Learn About Space Law
Written by: developer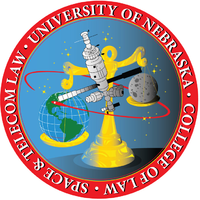 Attendees can enhance their Strategic Space Symposium experience by taking advantage of a free seminar on space law, hosted by the University of Nebraska Space and Telecom Program, with support from the Space Foundation.
The third annual Space Law Seminar will be held Nov. 2  from 2:45-5:15 p.m. at the Omaha Hilton, directly across from the Qwest Center Omaha, where the Strategic Space Sympsoium will be held Nov. 2 - 4.  The event, which is themed Approaches to Space Security in the Transatlantic Arena, is open to all Strategic Space Symposium registrants and all students.
Confirmed speakers include:
Prof. Dr. Kai-Uwe Schrogl, director-general of the European Space Policy Institute (ESPI)
Maj. Brandon Hart, chief, Space Law, USSTRATCOM
Prof. Frans Von Der Dunk, professor, University of Nebraska College of Law
Michel Bourbonniere, legal counsel, Canadian Space Agency & Dept. of Justice-Canada
Registration for the free seminar will be open soon.
For more information on the Strategic Space Symposium, go to www.StrategicSpaceSymposium.org or see related Space Watch articles:
This article is part of Space Watch: September 2009 (Volume: 8, Issue: 9).
---
Posted in Spotlight