Space Awareness
---
See What's Online at NASA's Jet Propulsion Laboratory
Written by: developer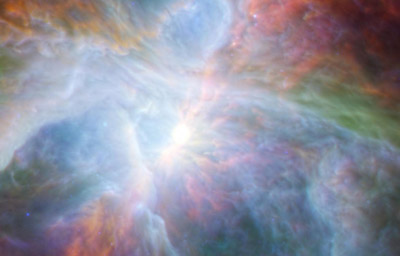 This month in Space Watch, we're exploring awe-inspiring images and resources from the website of NASA's Jet Propulsion Laboratory (JPL) at the California Institute of Technology.
JPL's projects include the Mars Science Laboratory mission with the Curiosity rover, the Cassini-Huygens mission orbiting Saturn, the Mars Exploration Rovers Spirit and Opportunity, the Mars Reconnaissance Orbiter, the Dawn mission to the dwarf planet Ceres and asteroid Vesta, the Juno spacecraft en route to Jupiter, the Gravity Recovery and Interior Laboratory (GRAIL) mission to the Moon and the Spitzer Space Telescope.
See beautiful space images at http://www.jpl.nasa.gov/spaceimages.
See resources for teachers at the JPL library at http://beacon.jpl.nasa.gov.
The JPL website also features a video and audio section here.
See what's on loan at the Space Foundation from the JPL in this issue of Space Watch.
JPL director Dr. Charles Elachi was honored by the Space Foundation in 2010 when he was awarded the General James E. Hill Lifetime Space Achievement Award. See more details here.
Pictured: A view of the Orion nebula on the JPL website
This article is part of Space Watch: July 2012 (Volume: 11, Issue: 7).
---
Posted in Space Awareness