Cyber Initiatives
---
Cybersecurity a Hot Topic in D.C.
Written by: developer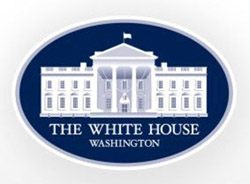 President Obama has signed a new executive order to strengthen the cybersecurity of critical infrastructure by increasing government threat information-sharing and by jointly developing and implementing a framework of cybersecurity practices with U.S. industry. The White House said the executive order, which was signed Feb. 12, is "not a substitute" for new cybersecurity laws, which it says are still needed.
Rogers and Ruppersberger Re-Introduce Cyber Bill

Congressman Mike Rogers (R-Mich.), chairman of the House Intelligence Committee, and Congressman C.A. Dutch Ruppersberger (D-Md.), ranking member, re-introduced H.R. 624, the Cyber Intelligence and Sharing Protection Act. The bill is identical to the Cyber Intelligence Sharing and Protection Act (H.R. 3523) that passed the House of Representatives in the 112th Congress.
Pictured left: Rogers, left, and Ruppersberger, right.
Ruppersberger will be a featured at the Space Foundation's Cyber 1.3 conference on April 8. See details here.
Hearing Focuses on Threats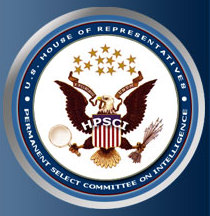 On Feb. 14, the House Permanent Select Committee on Intelligence held an oversight hearing on "Advanced Cyber Threats Facing Our Nation." Members of the committee and witnesses both agreed that the new executive order was a good first step to help increase U.S. cybersecurity. The committee members and witnesses also agreed with the White House's statement that new legislation on cybersecurity is needed to complement the executive order by providing liability protections to companies in order to motivate greater sharing of threat information.
Hearing witnesses included:
Governor John Engler, president, the Business Roundtable
Paul Smocer, president, BITS, the technology policy division of The Financial Services Roundtable
Kevin Mandia, CEO, Mandiant
Ken DeFontes, president and CEO, Baltimore & Electric
This article is part of Space Watch: March 2013 (Volume: 12, Issue: 3).
---
Posted in Cyber Initiatives