Education
---
Teacher Liaison Brings Education Programs to Fairbanks, Alaska
Written by: developer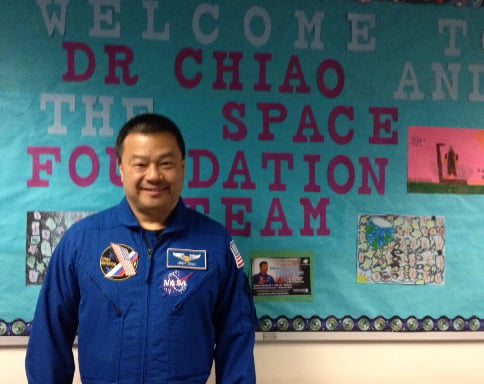 Thanks to the efforts of a dedicated Space Foundation Teacher Liaison and generous supporters in Fairbanks, Alaska, the Space Foundation took its education programs to Fairbanks in February.
The program included classroom sessions and assemblies at schools, teacher professional development, community events, receptions and media interviews and coverage.
Coordinated by Marci Ward, Teacher Liaison and third-grade teacher at Immaculate Conception School in Fairbanks, the event was part of the Space Foundation's education initiative that uses space themes to advance science, technology, engineering and mathematics (STEM) education.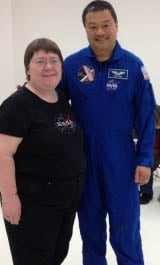 The Space Foundation team included former NASA astronaut Dr. Leroy Chiao, the Space Foundation's Special Advisor – Human Spaceflight (pictured right with Marci Ward), who gave free public presentations about his experiences in space. Other team members were Space Foundation Education Specialists Elias Molen and Jami Sunkel and Vice President – Operations & Human Resources Kathleen Vinson.
The program was made possible by a number of local sponsors, including primary supporters: Fairbanks North Star Borough School District, Fountainhead Hotels and Resort and Pogo Mine.
Learn more about Space Foundation STEM outreach and education programs by visiting www.spacefoundation.org/education.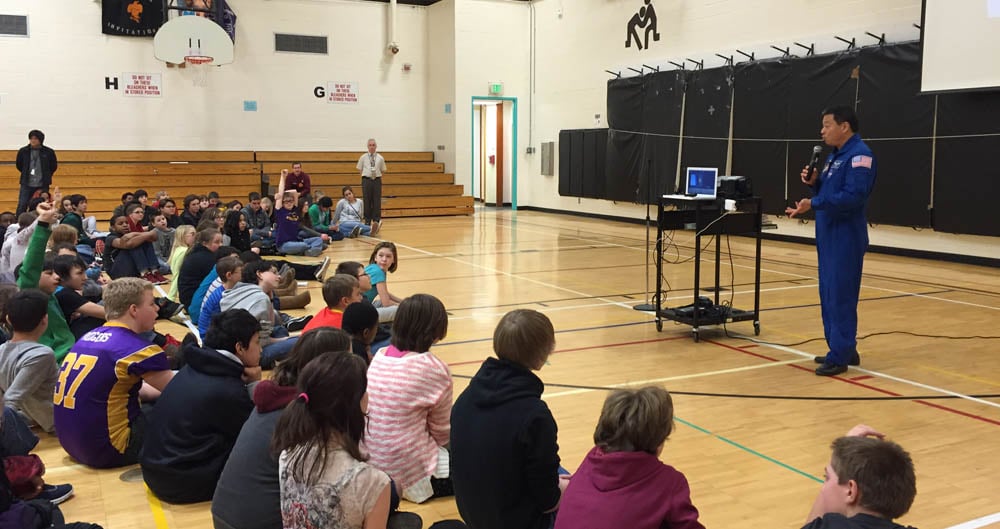 This article is part of Space Watch: March 2015 (Volume: 14, Issue: 3).
---
Posted in Education